"It was like a merry-go-round in my head. They looked absolutely astonishing… My whole life changed in a couple of minutes. All I wanted was to be with them and to know them."
– Astrid Kirchherr, The Beatles: The Biography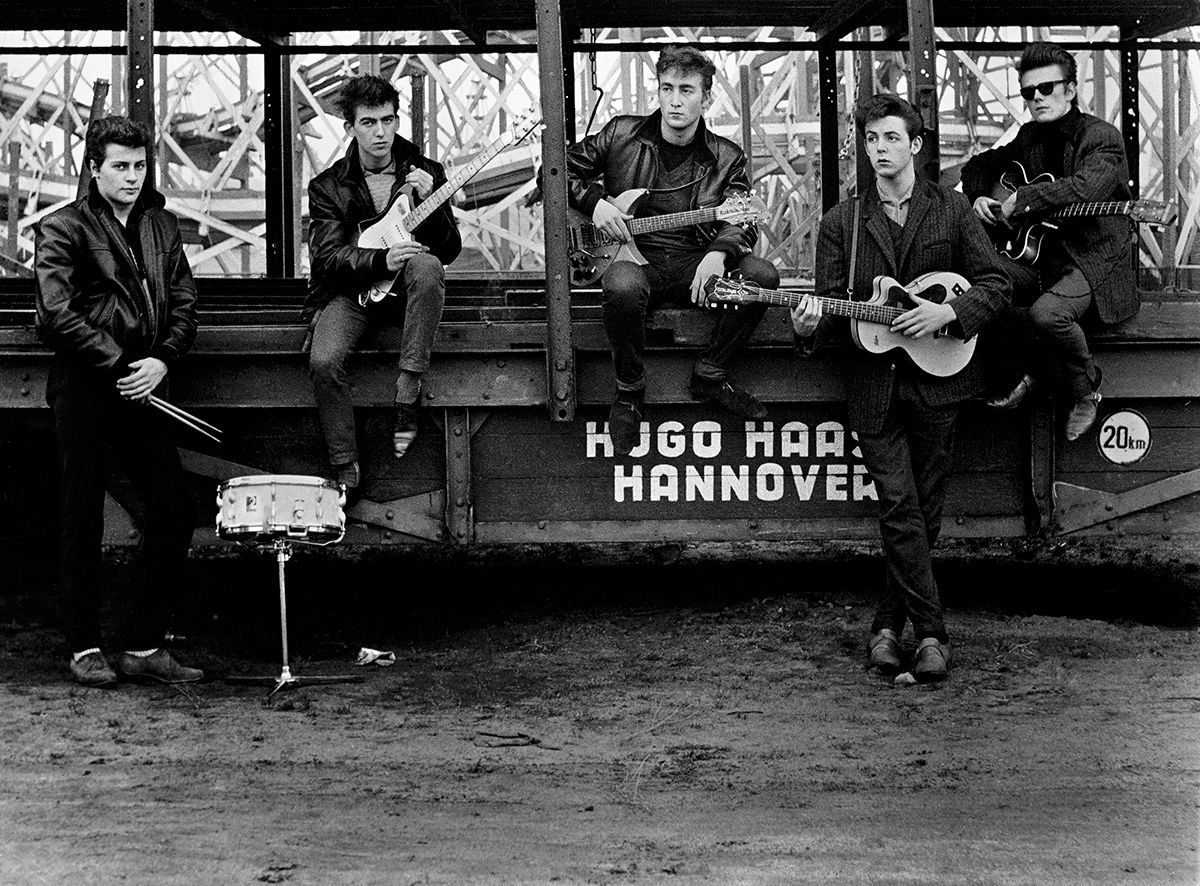 Astrid Kirchherr : The Beatles at the Hamburg fairground, 1960
Astrid Kirchherr (1938 – 2020) is best remembered for her work with The Beatles. Her life changed forever one night in 1960. Strolling through the St. Pauli district of her native Hamburg, Germany, with her then boyfriend Klaus Voorman, the trained photographer entered the Kaiserkeller club. The Beatles were playing as part of their residency. "It took him a couple of days to convince me to go with him to see the boys, because Reeperbahn is not a place where young ladies in the '50s or '60s were to be seen," Astrid recalled in 2008, "it was not a nice place. When I went down the stairs and looked at the stage, I was just amazed how beautiful these boys looked. And being a photographer then, it was a photographer's dream."
This was the pre-Ringo Starr Beatles, with a lineup of John Lennon, Paul McCartney, George Harrison, Pete Best and Stuart Sutcliffe. She saw Sutcliffe playing bass and "fell in love that very first night". Astrid asked if she could take their pictures. They agreed. Soon after Kirchherr took the first professional photographs of The Beatles as a group, the rockers posing amidst the rust and metal of Hamburg's fairground. "My whole life changed in a couple of minutes," she later said.
"Astrid asked us if she could take some photographs of us, and because we loved the idea, that led to our first photo session when she took us to the Hamburg Fairground," George Harrison recalled in Hamburg Days. "Astrid was totally responsible for that whole image."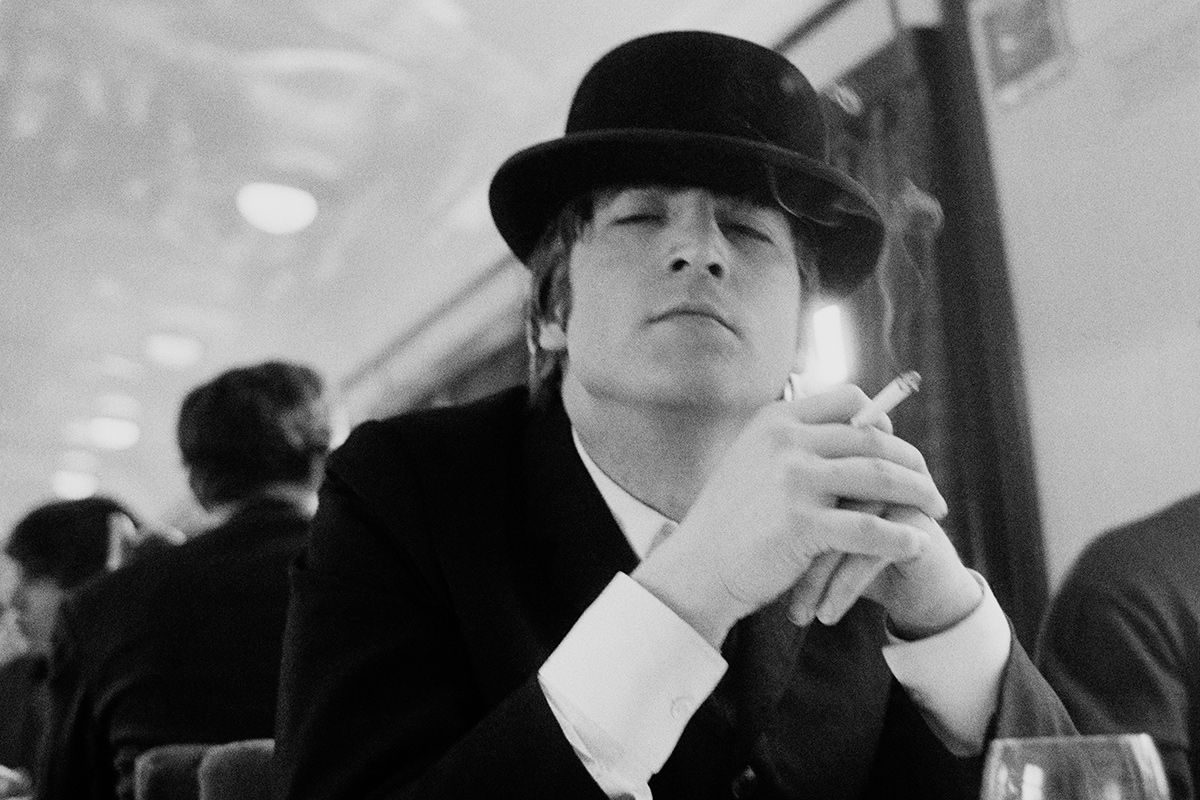 John Lennon, 1964 by Astrid Kirchherr
"It is a serious job being a portrait photographer which is how I saw myself," Kirchherr later explained, giving her reason for photographing the band with serious faces. "I always took my friends seriously in what they were doing. For me, the music of the Beatles then was serious and very, very serious art. So I couldn't take a picture of John laughing his head off or pulling funny faces because he was a serious artist, even when he was only 20."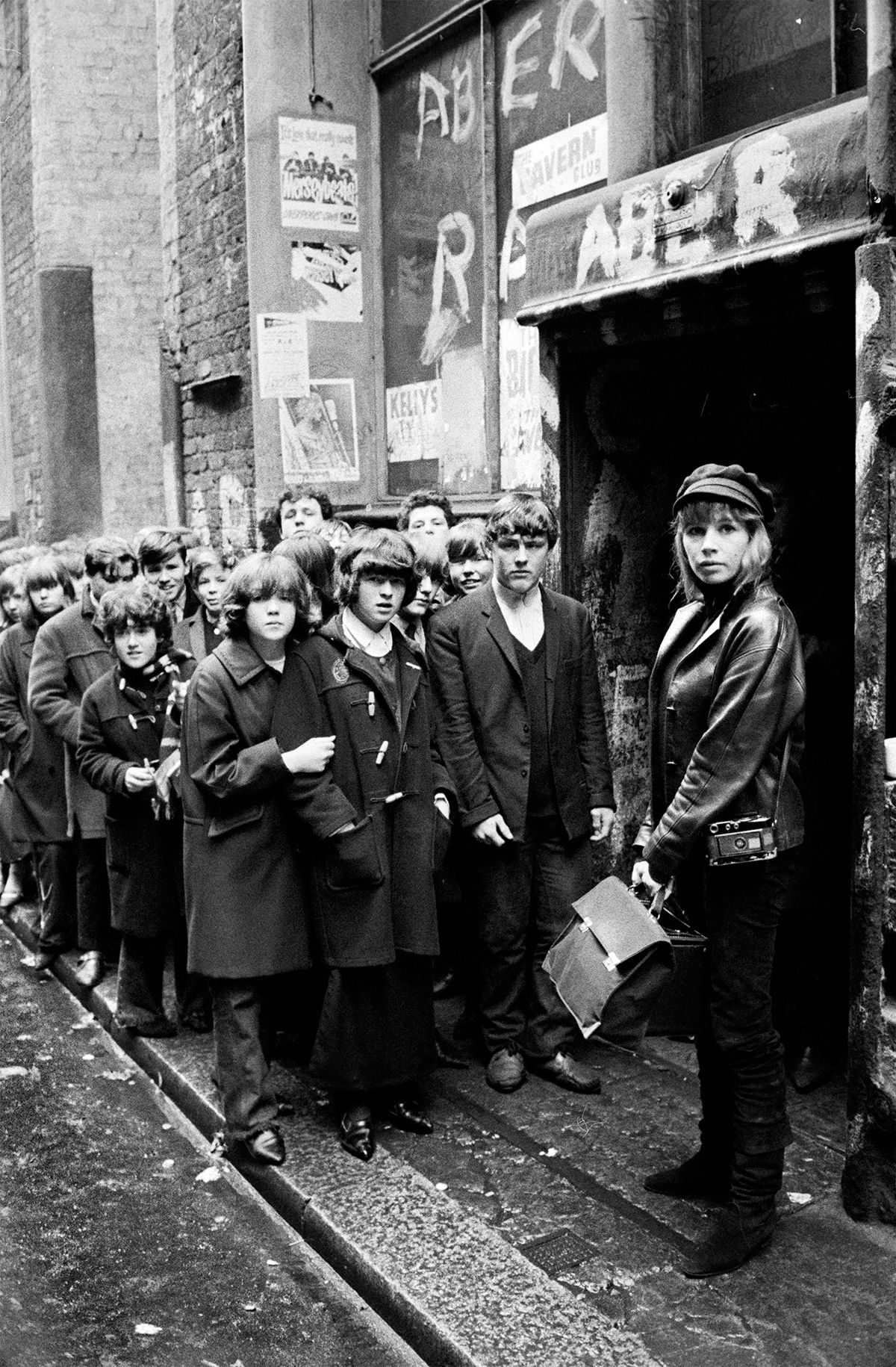 Max Scheler : Astrid Kirchherr in front of the Cavern Club, Liverpool in 1964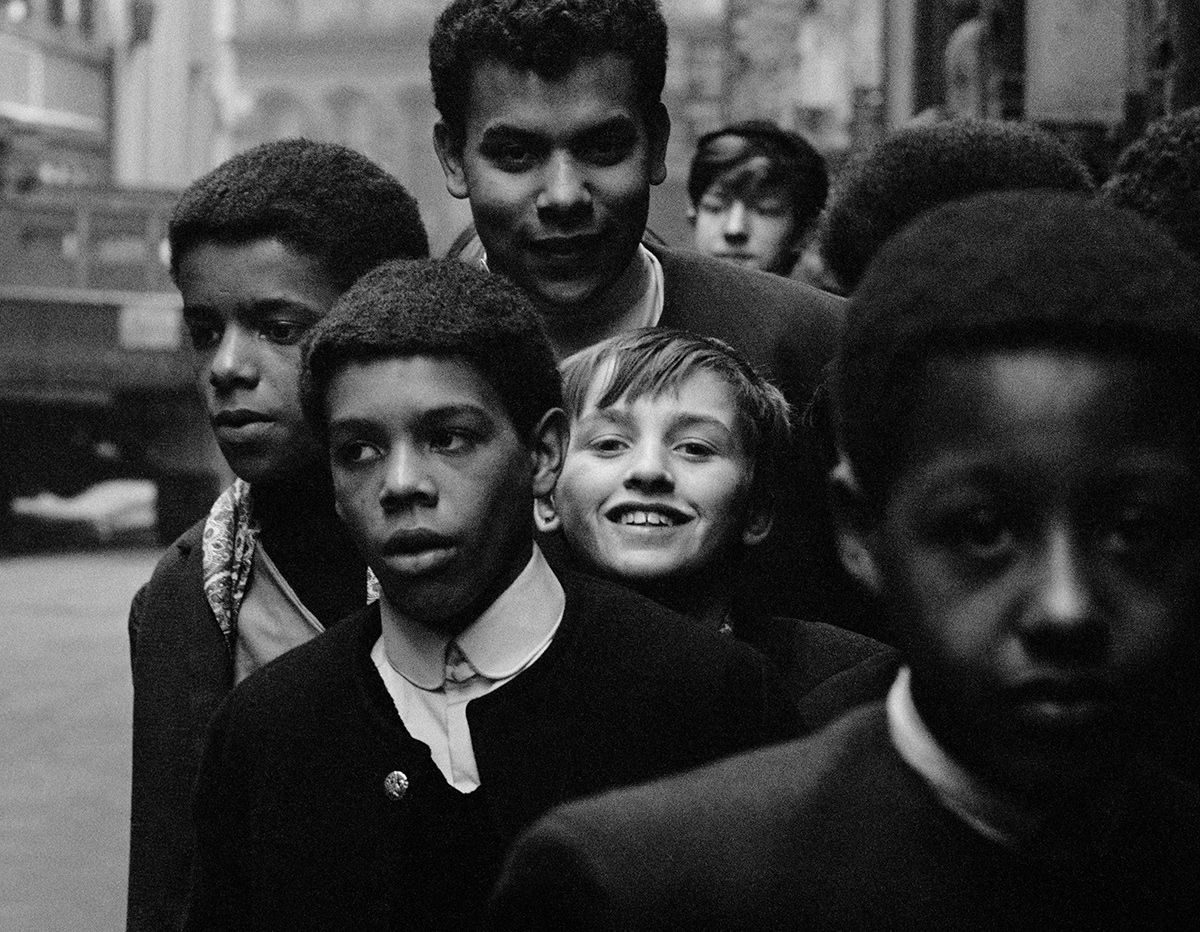 Astrid Kirchherr, Boys outside of the Cavern Club, 1964
Kirchherr was instrumental in the band ditching the slicked-back look for their signature moptops. "All my friends in art school used to run around with this sort of what you call Beatles haircut," she told the BBC in 1995. "And my [first] boyfriend, Klaus Voormann, had this hairstyle, and Stuart liked it very, very much. He was the first one who really got the nerve to get the Brylcreem out of his hair and asking me to cut his hair for him."
Why did Klaus sport the look? Astrid explained: "Well, my boyfriend, Klaus, had a big problem because his ears used to stick out and then I had the idea to just grow the hair over them, which he then did and it looked absolutely beautiful. So when the boys saw Klaus, Stuart was the first one who said, oh, I would like to have that hairstyle."
Kirchherr and Sutcliffe dated. He left The Beatles in 1961 to pursue an art degree at the Hamburg College of Art. They got engaged. And then in April 1962, Sutcliffe collapsed in school and died, the result of a brain haemorrhage.
The Beatles and Astrid remained close. In 1964, Kirchherr photographed the band during the making of their film, A Hard Day's Night.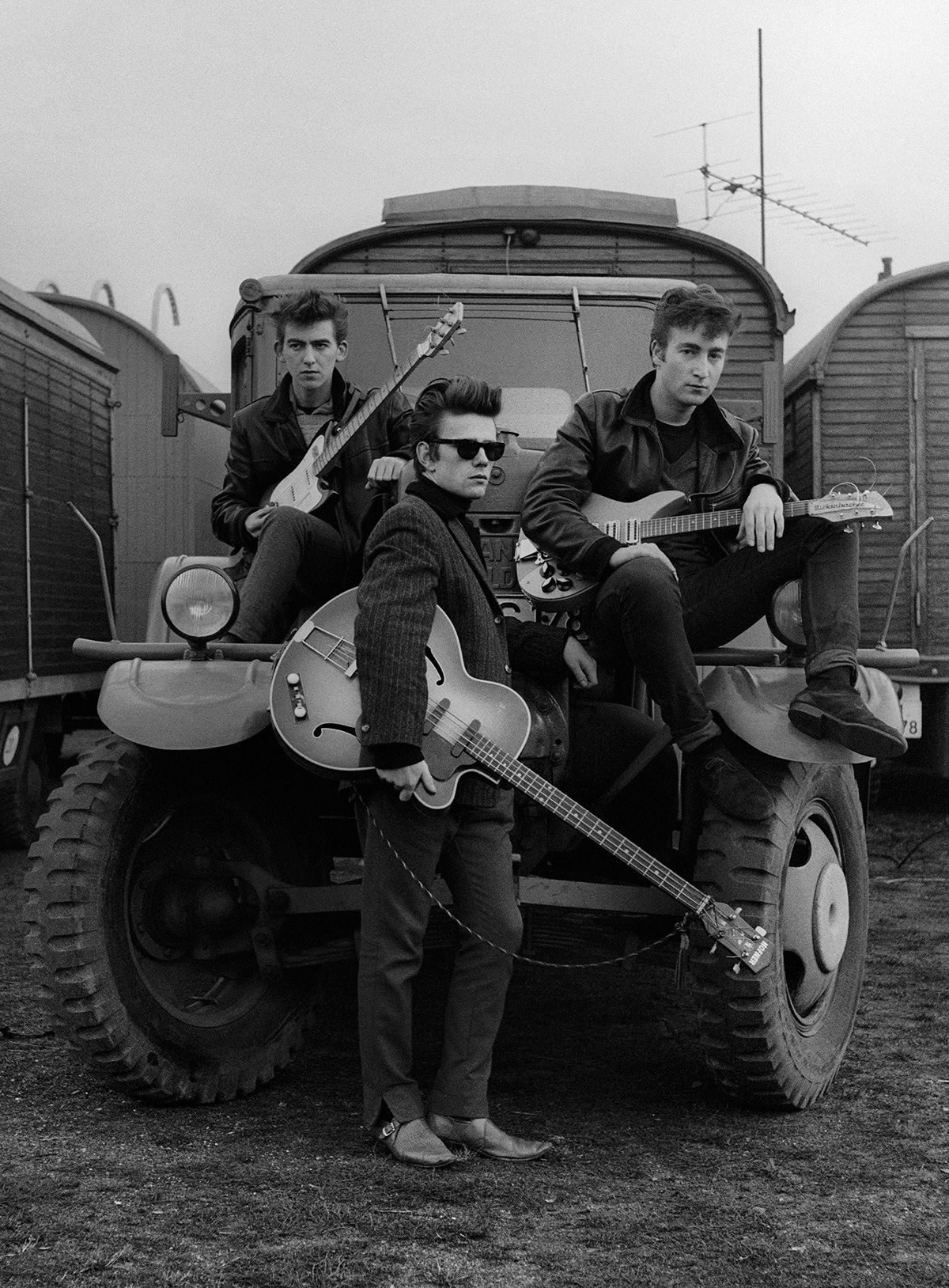 Astrid Kirchherr, John Lennon, Stuart Sutcliffe and George Harrison on a truck at the fairground, 1960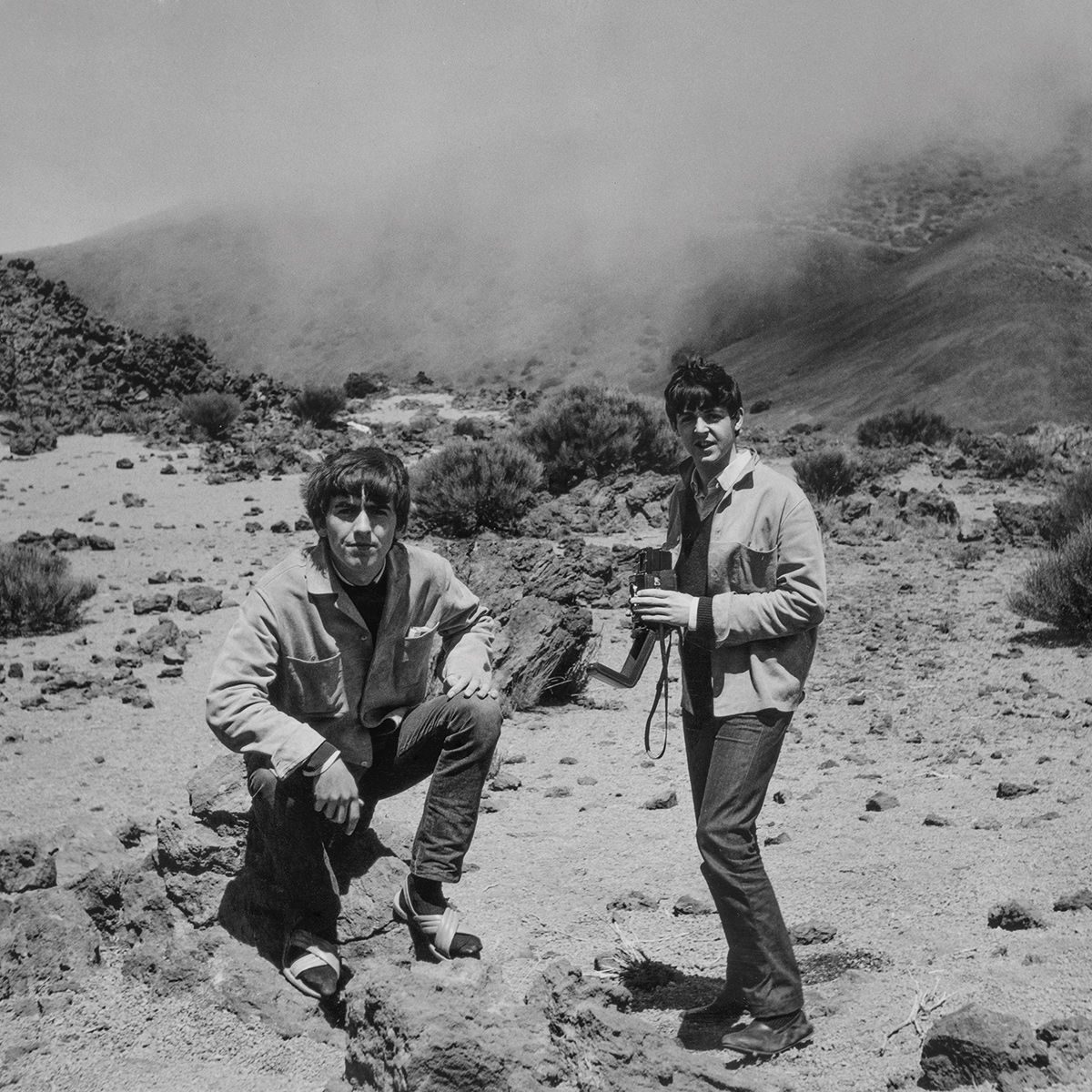 Astrid Kirchherr : Paul McCartney and George Harrison, 1963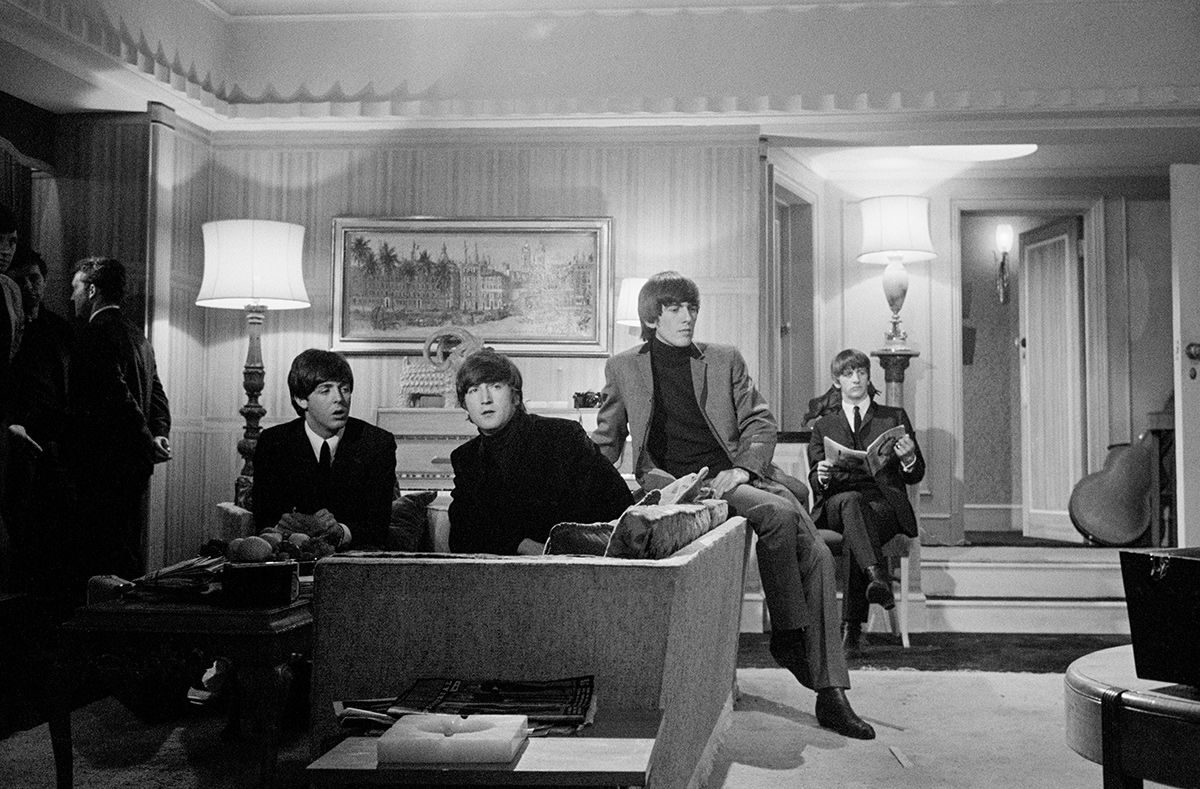 Astrid Kirchherr : The Beatles on set at A Hard Day's Night 1964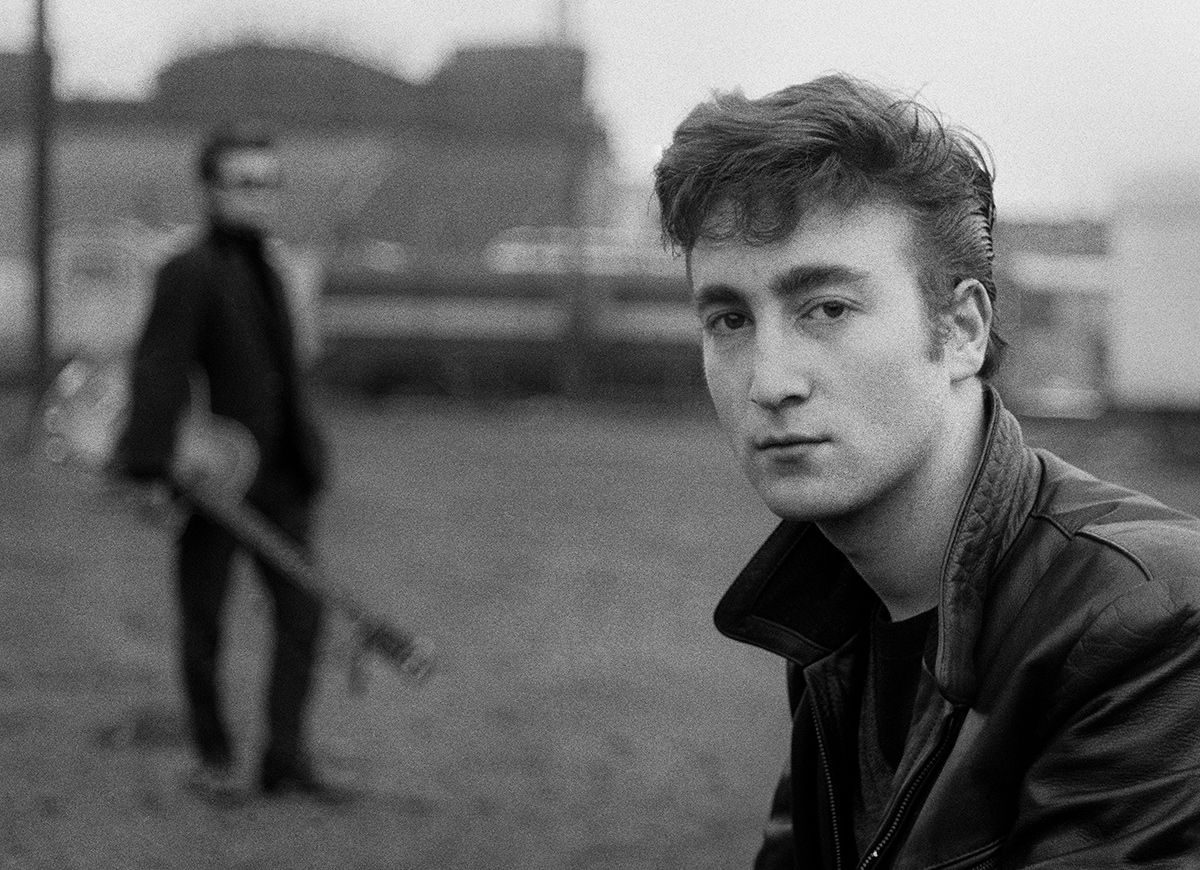 Astrid Kirchherr : John Lennon and Stuart Sutcliffe at the fairground in Hamburg, 1960
Images from Astrid Kirchherr with The Beatles.
,