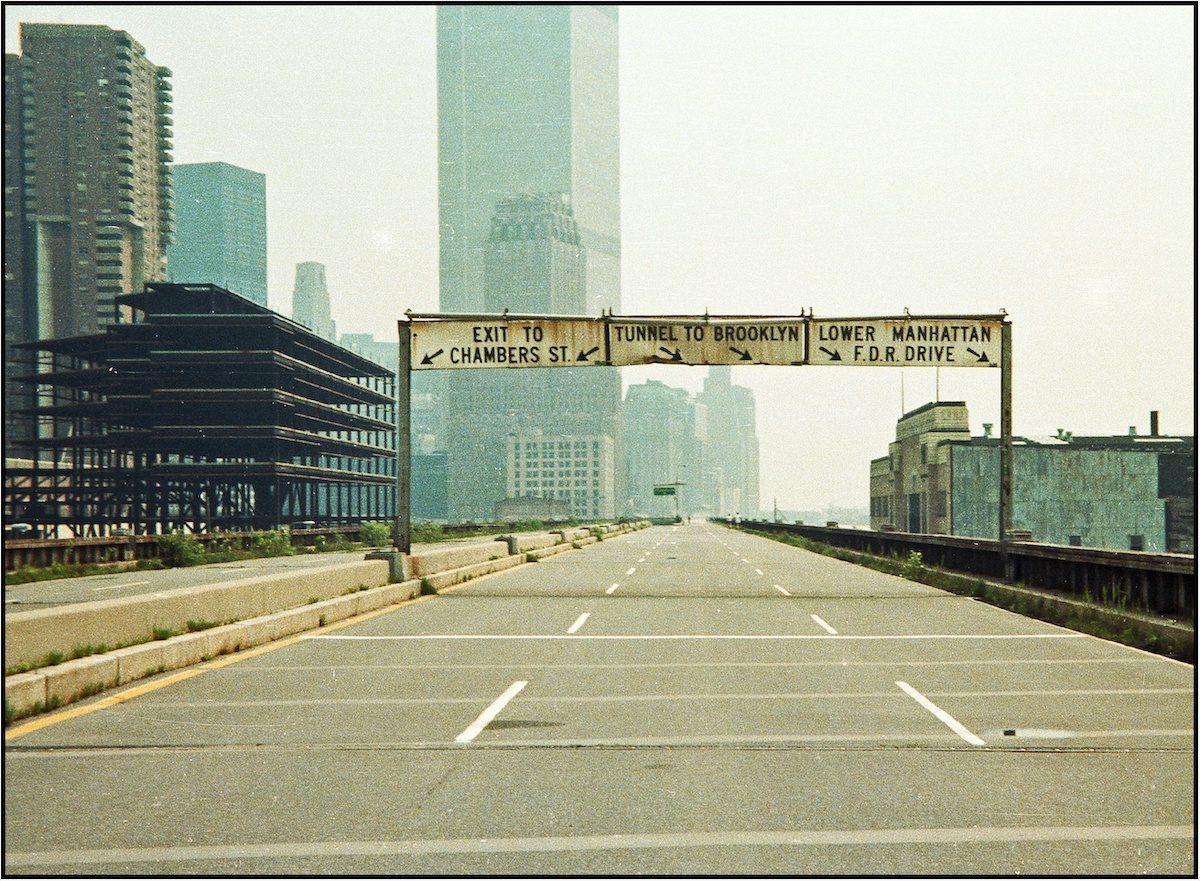 In May 1979, German-born PetersHagen was in New York City. We'll feature more pictures of this trip later, but for now we'll focus on his photos of the The West Side Elevated Highway, aka West Side Highway or Miller Highway, named after Julius Miller, Manhattan borough president from 1922 to 1930.
Built between 1029 and 1951, the road was an elevated section of New York State Route 9A (NY 9A) running along the Hudson River in the New York City borough of Manhattan to the tip of the island, from Canal Street to Riverside Drive at 72nd Street
It was an elevated highway, one of the first urban freeways in the world, and served as a prototype for urban freeways elsewhere, including Boston's Central Artery. It would solve of New York's intricate traffic problems. It was a dud from the off. For one thing, the exit ramps were too tight for trucks to use.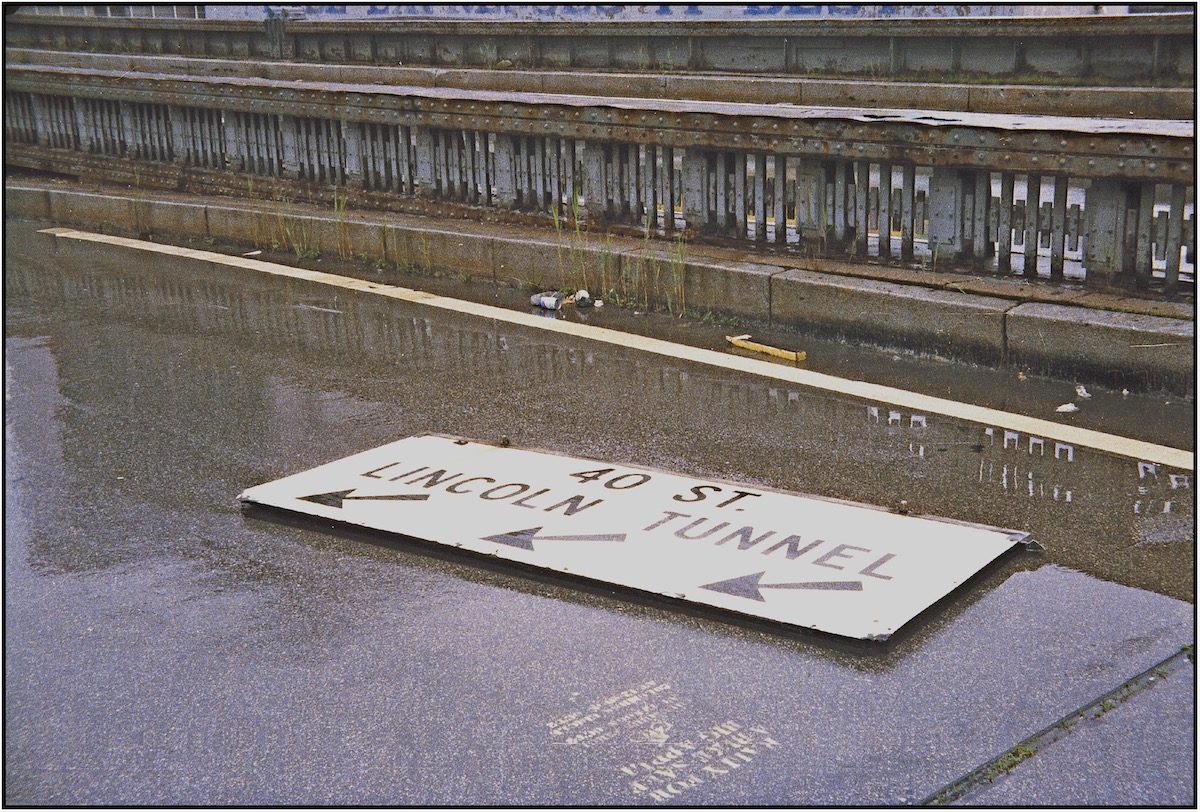 Decay soon set in. Maintenance was minimal. In 1973, a dump truck carrying asphalt to be used in repairs followed by a four-door sedan car fell through it at 14th Street. The New York Times noted:
The truck driver, identified by the the police as Nicholas Perrone, 51 years old of 143‐44 Franklin Avenue, Queens, suffered minor injuries of his right hip and back. He was rescued from the edge of the broken highway by a Fire Department hook and ladder and was taken to St. Vincent's Hospital.

The driver of the passenger car, Michael Nestor, 54, of Pompton Plains, N. J., was treated at the hospital for a minor head injury and released.
The highway was shut down, and the decision was made not to repair the decaying structure.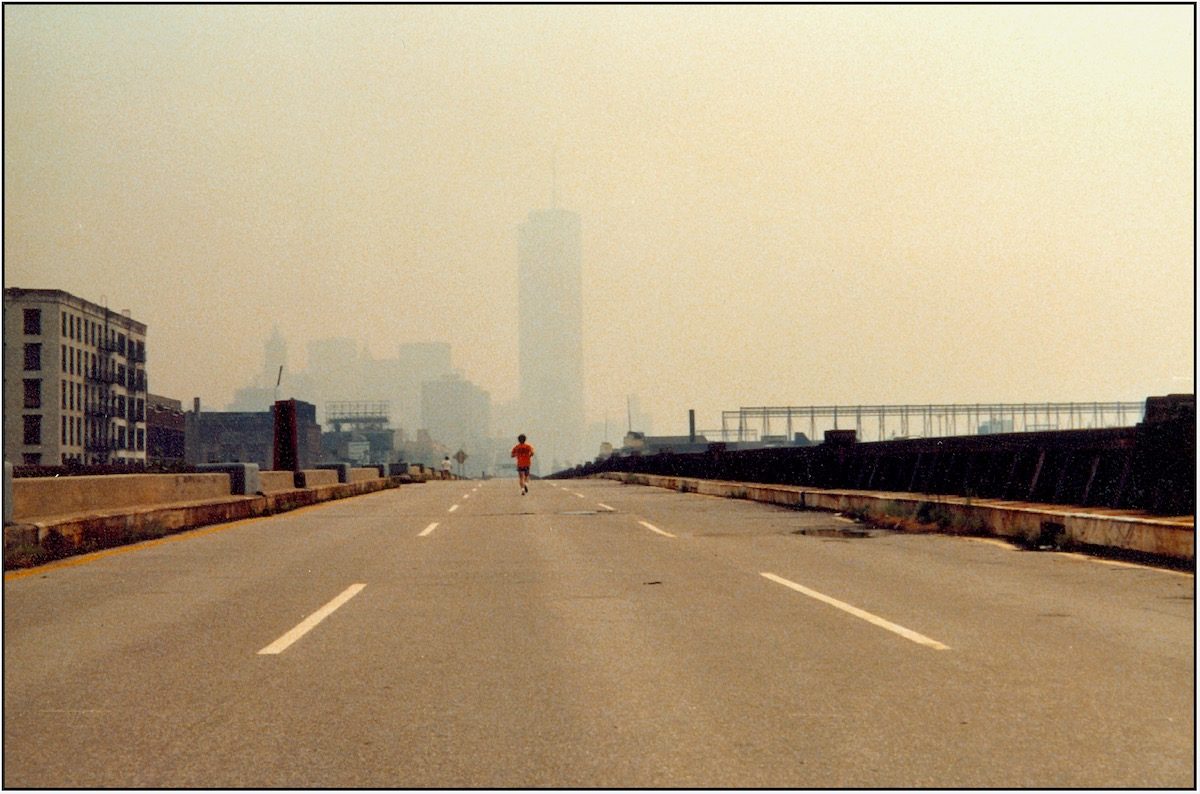 By 1989, the old elevated highway structure was totally dismantled except for a small portion from 59th Street to 72nd Street, which, in effect, became the southern extension of the Henry Hudson Parkway. Eventually, a grade-level six lane "urban boulevard" was built, which is generally referred to as the West Side Highway, although the elements of it use the names of the surface streets which existed before the elevated highway was built: West Street, Eleventh Avenue and Twelfth Avenue. It connects to the remaining elevated structure via a ramp at 57th Street.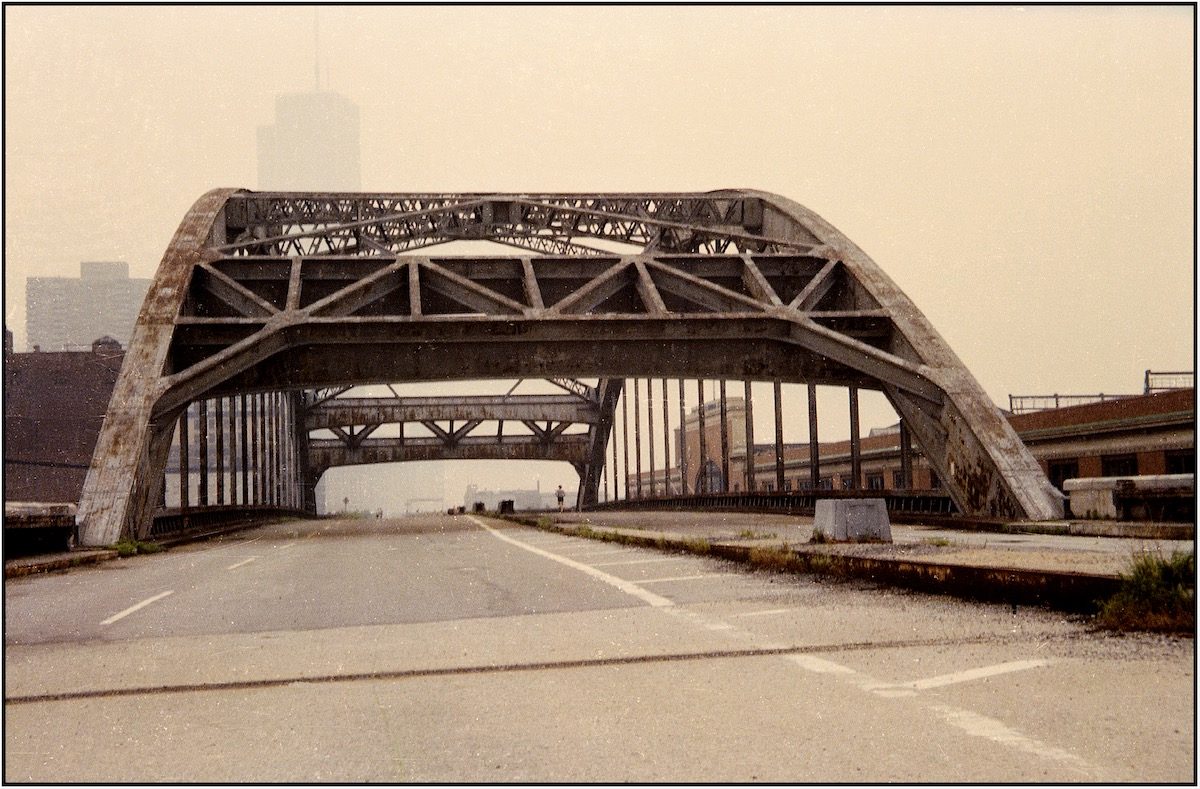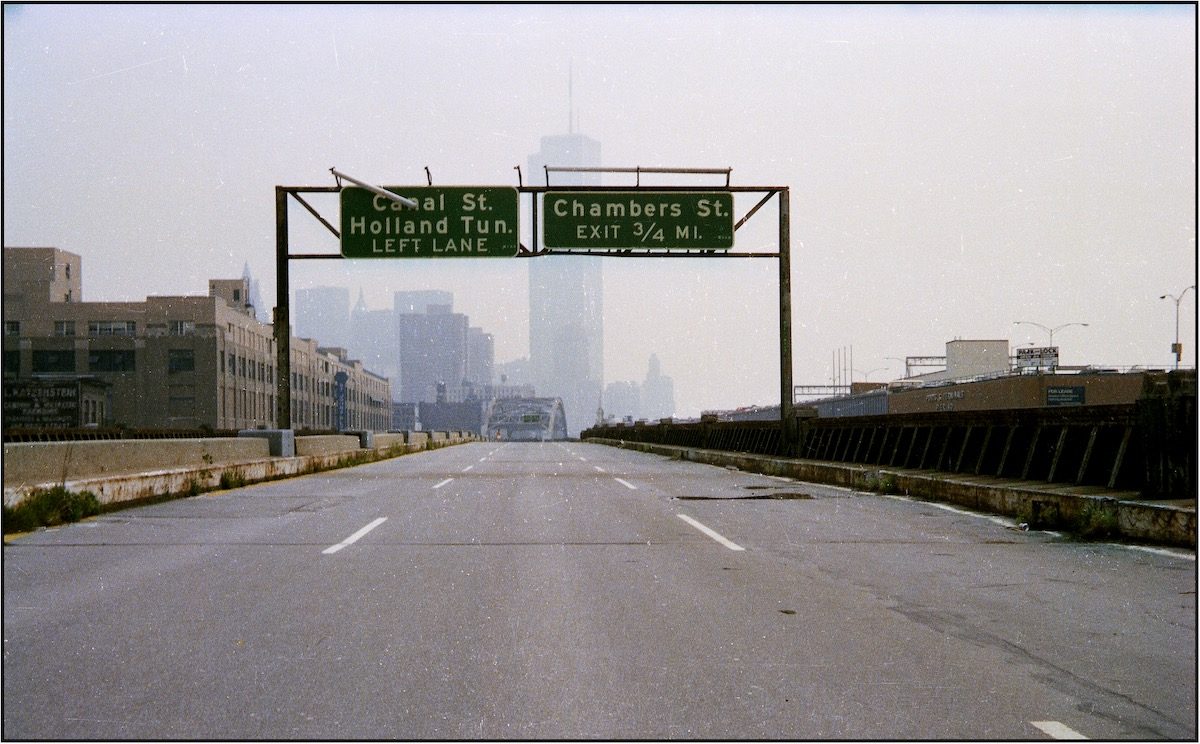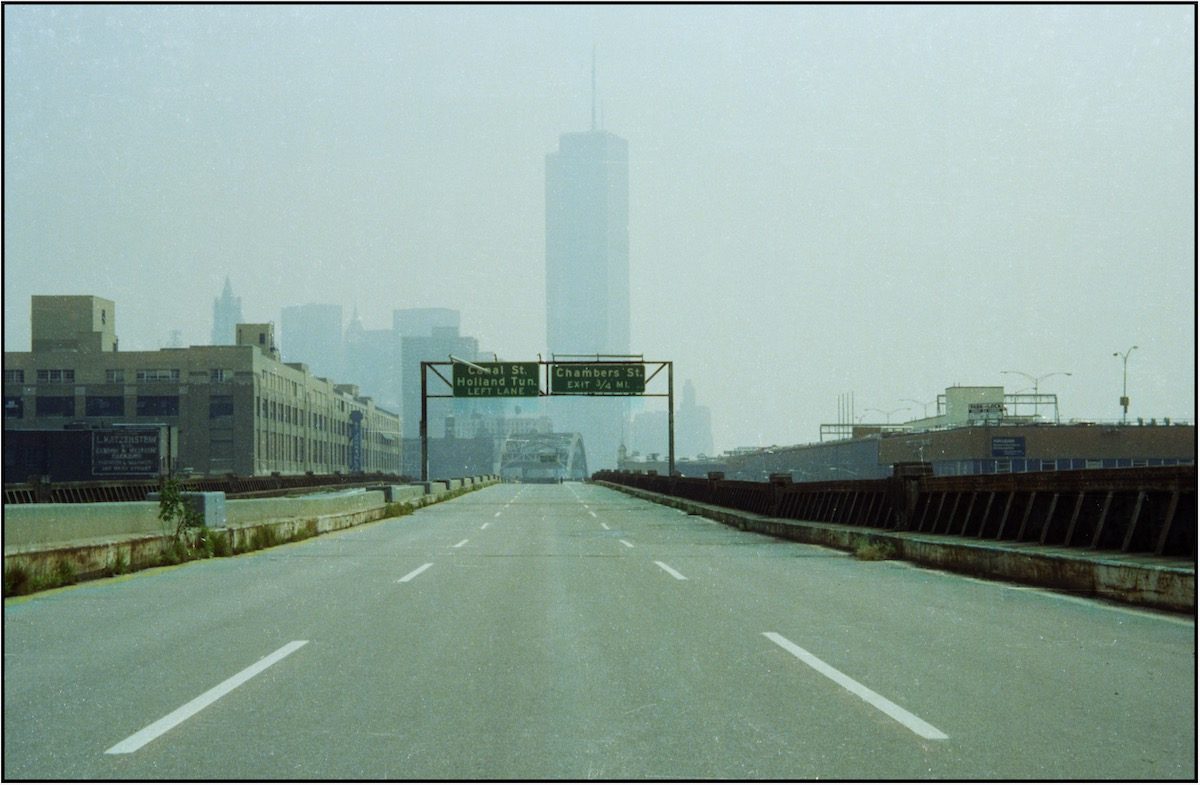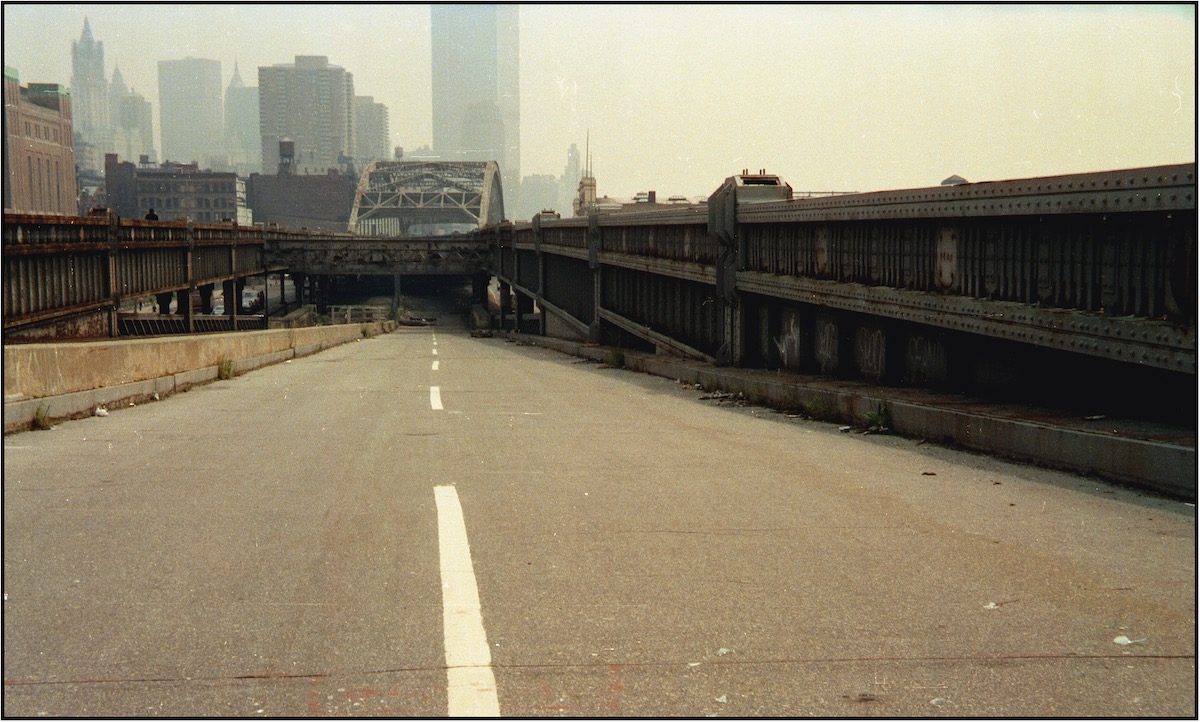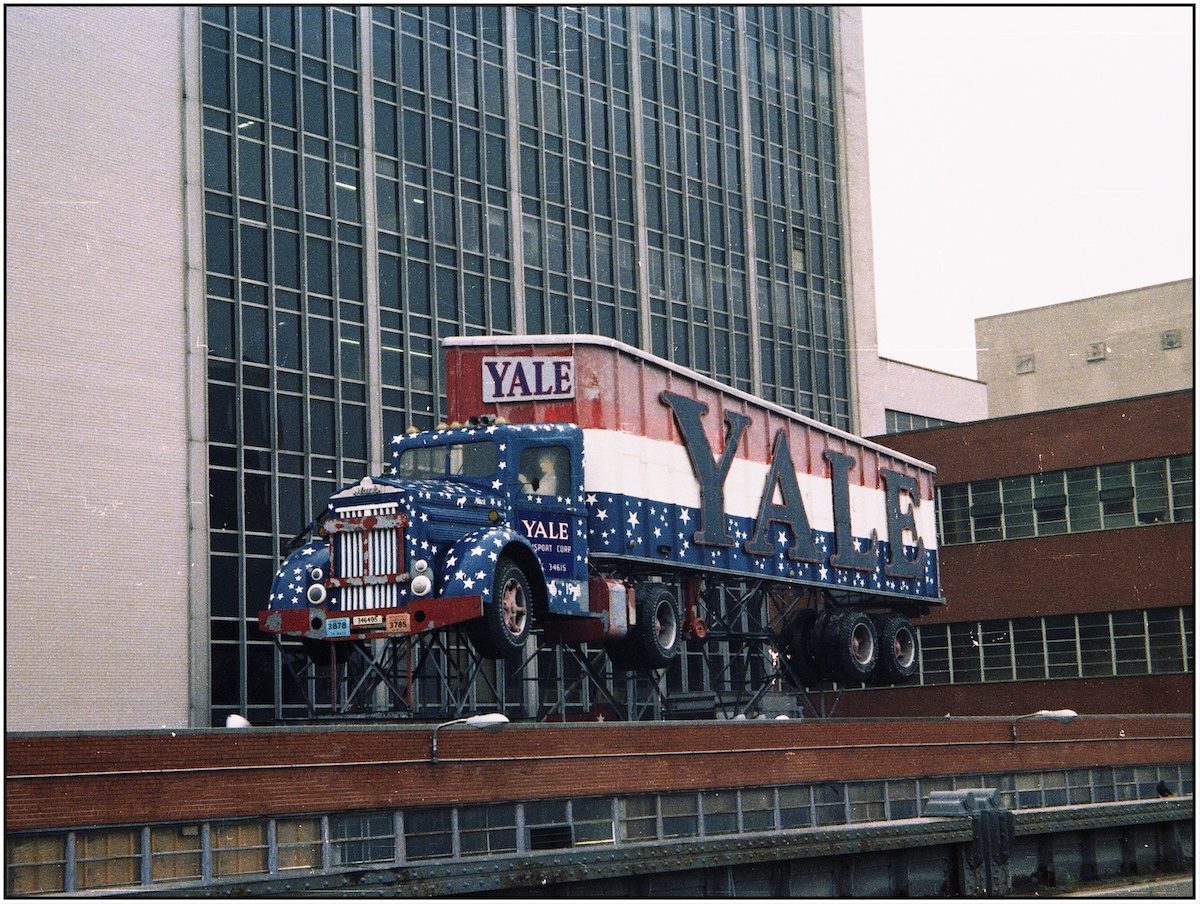 All photos copyright and with permission of Peterhagens