Born with a rare condition that caused her knees to bend backward, Ella Harper, known professionally as The Camel Girl, received a $200 per week as the star of a touring freak show in the 1880s.
In 1886 she was featured as the star in W. H. Harris's Nickel Plate Circus, appearing in newspapers wherever the circus visited. The back of her pitch card reads:
I am called the camel girl because my knees turn backward. I can walk best on my hands and feet as you see me in the picture. I have traveled considerably in the show business for the past four years and now, this is 1886 and I intend to quit the show business and go to school and fit myself for another occupation.
The original "Siamese twins," Chang and Eng Bunker. 1800s.
Born in Thailand in 1811, Chang and Eng Bunker toured as a curiosity act for three years before settling down in North Carolina. They married a pair of sisters and fathered 21 children.
Billed as the "Living Human Skeleton," Isaac Sprague began irreversibly losing weight at age 12 for reasons that remain unclear.
The weight loss continued throughout adulthood until his untimely death. 1866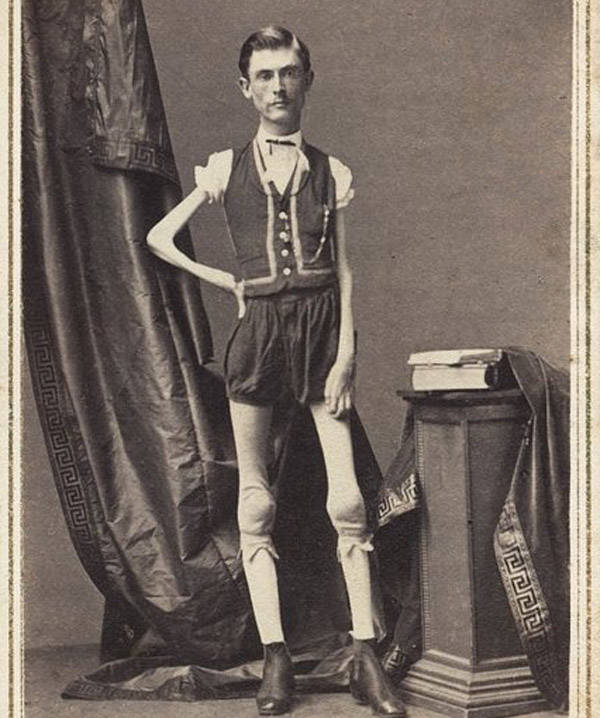 Russian performer Fedor Jeftichew went by the name "Jo-Jo the Dog-Faced Boy" and became a star performer in P.T. Barnum's sideshow.
Years later, he was an influence on the physical characteristics of Chewbacca in Star Wars.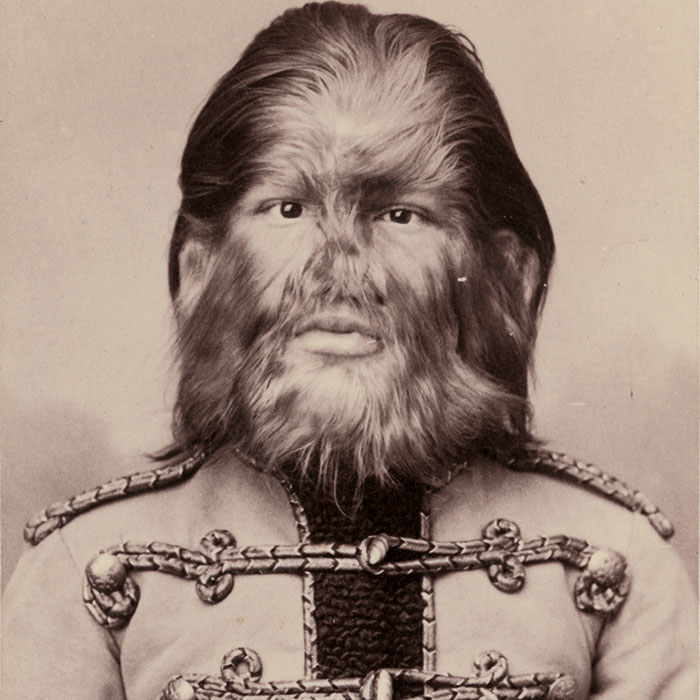 Dubbed the "Four-Legged Girl From Texas," Myrtle Corbin was born with a severe congenital deformity that caused her to have two separate pelvises and a smaller set of legs.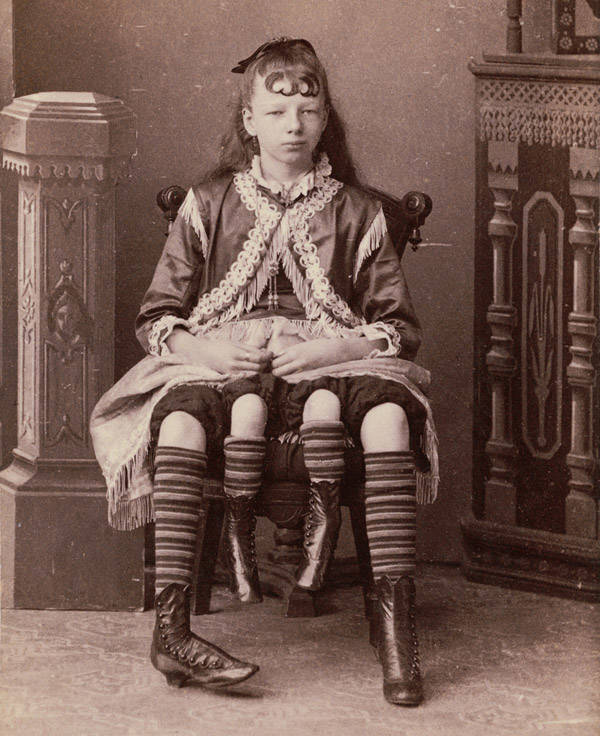 Pasqual Pinon toured the United States as the "Two-Headed Mexican," decorating the tumor growing out of his head with a wax face.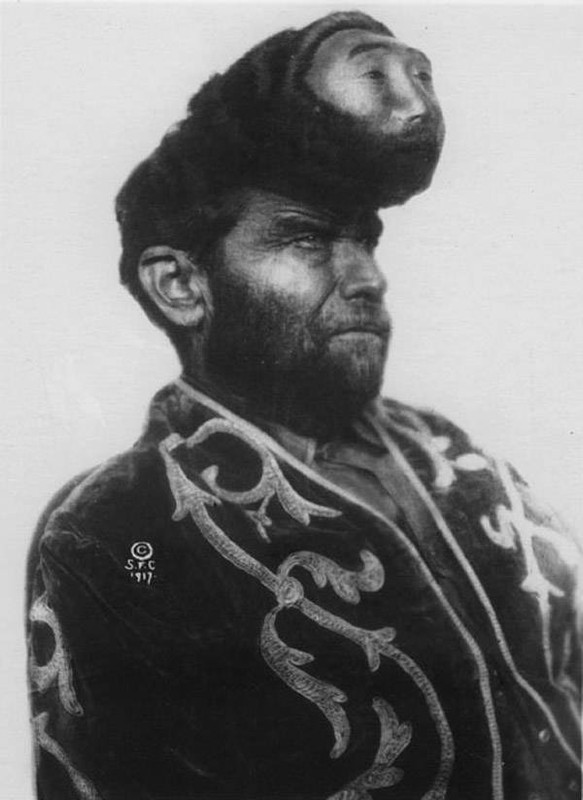 Known to many as "The Bearded Woman," Annie Jones toured with P.T. Barnum, becoming the country's top "bearded lady" and acting as a spokesperson for Barnum's "Congress of Freaks."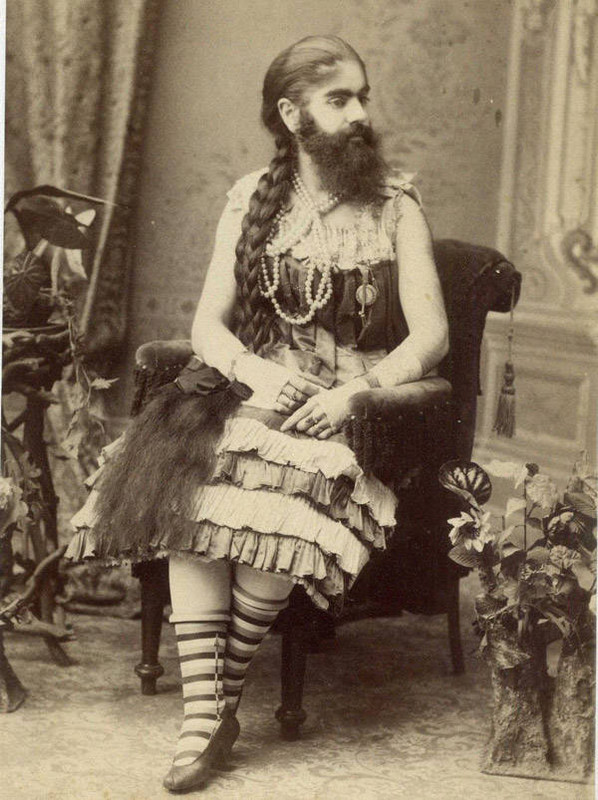 Known as "The Ohio Big Foot Girl," Fannie Mills suffered from Milroy disease, which caused her legs and feet to become gigantic.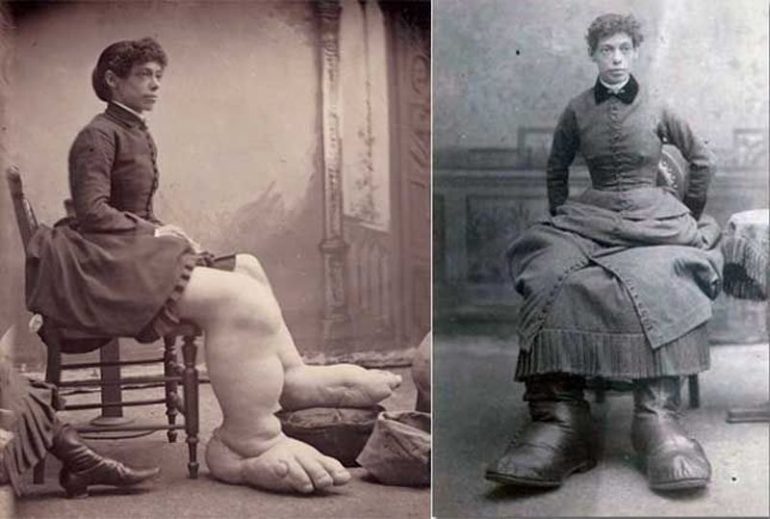 Ehlers-Danlos Syndrome allowed Felix Wehrle to stretch his skin to great length and take on the name "Elastic Man."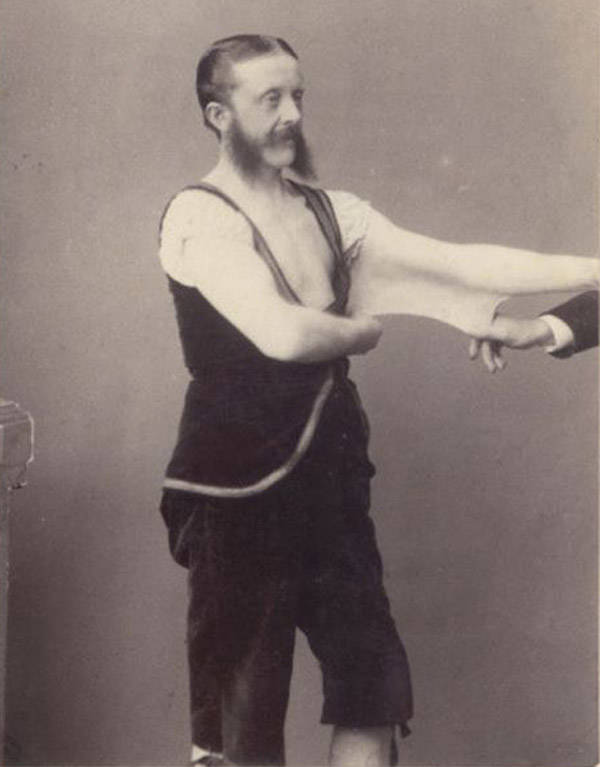 Better known as the "elephant man," Joseph Merrick lived a tragic life. Rejected by his parents, he was left to join a touring freak show act.