flashbak.com
/fabulous-photos-of-vintage-jersey-city-c-1970s-456111/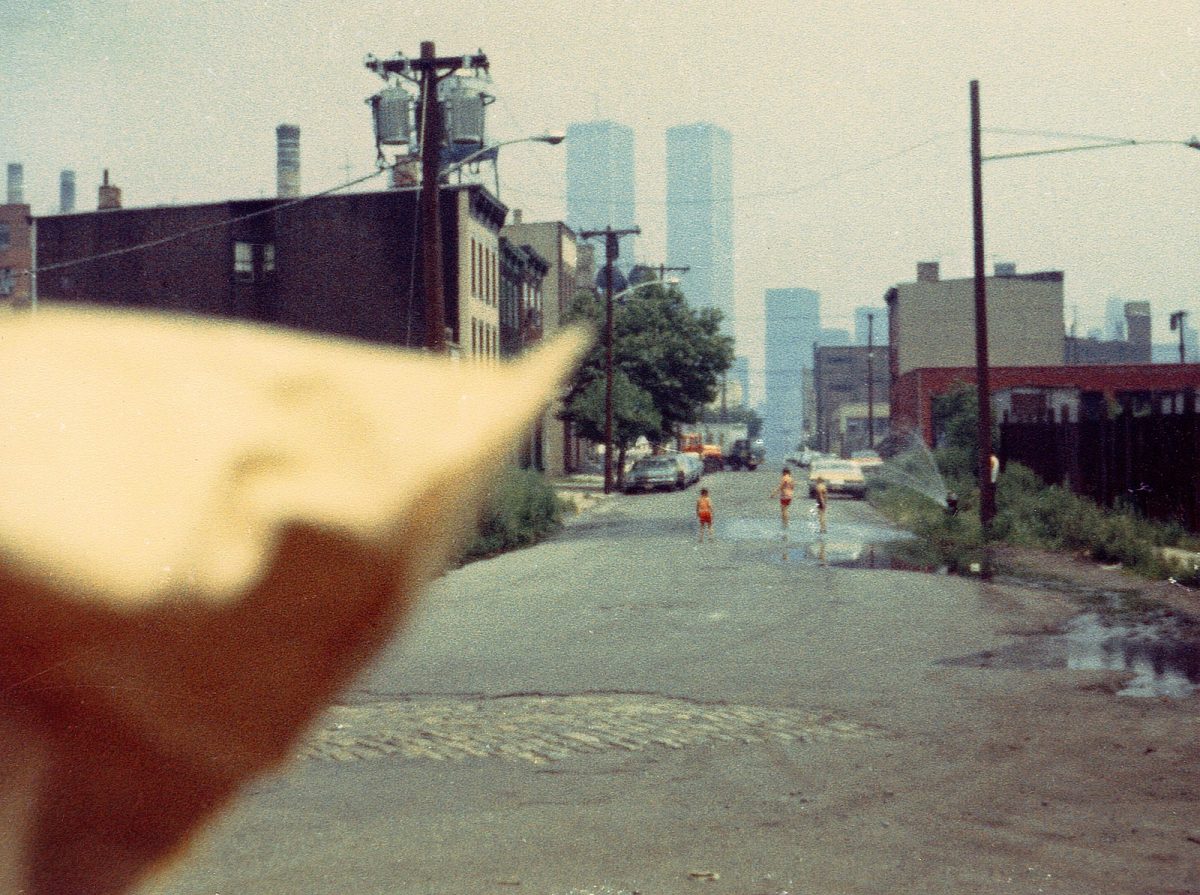 These fabulous photographs are from Andy Blair's Flickr site. He's taken us back to 1970s New York before, but now we're focusing on Jersey City. In the 1970s the city experienced a period of urban decline that saw many of its wealthy residents leave for the suburbs, due to rising crime, civil unrest, political corruption, and economic hardship. From 1950 to 1980, Jersey City lost 75,000 residents, and from 1975 to 1982, it lost 5,000 jobs, or 9% of its workforce.
At one point Andy includes a quote from a book about 1960s and 70s New York called The Ungovernable City by Vincent J Cannato:
Stabbings, robberies, muggings, graffiti, arson and rape began to strike a wider and wider portion of the population. Burglaries made people feel vulnerable, even in their once-safe homes and apartments. It wasn't just the reality of crime and sense of broadening disorder that hurt. It was the raw fear and perception of vulnerability that seeped into every interaction of daily life….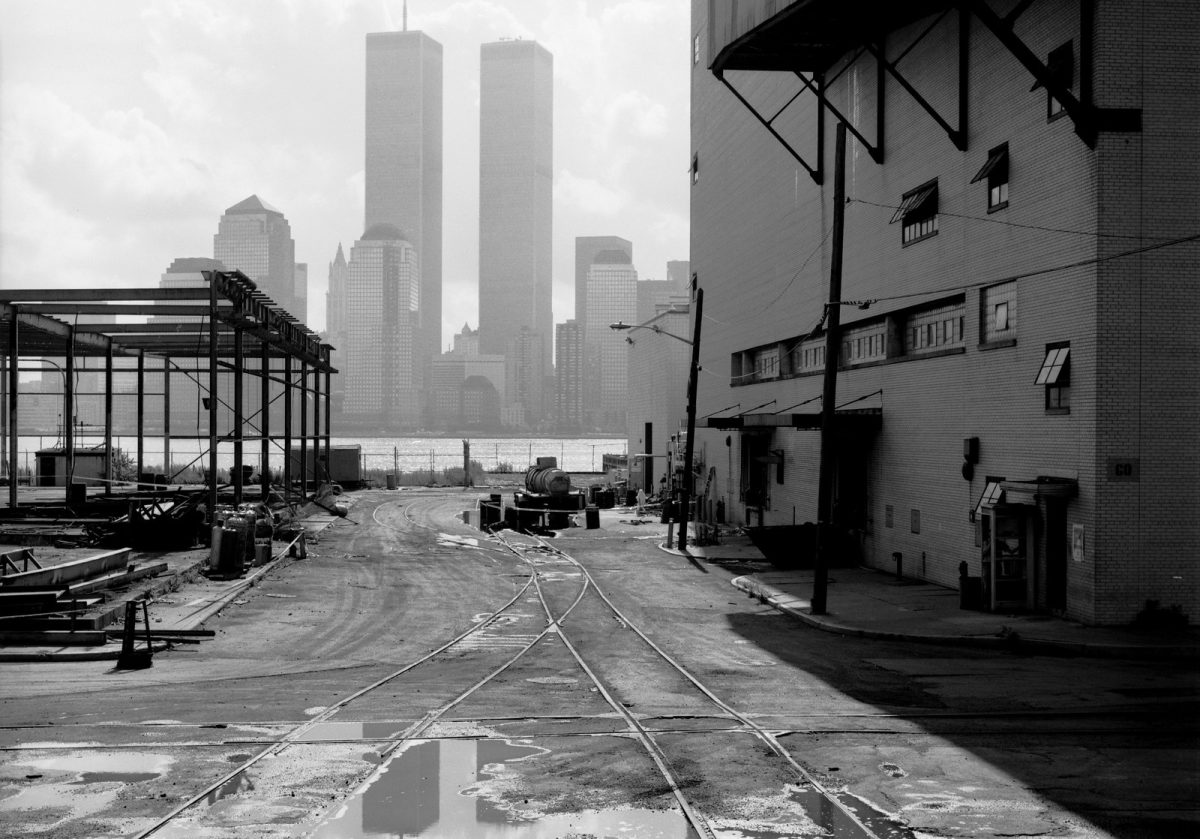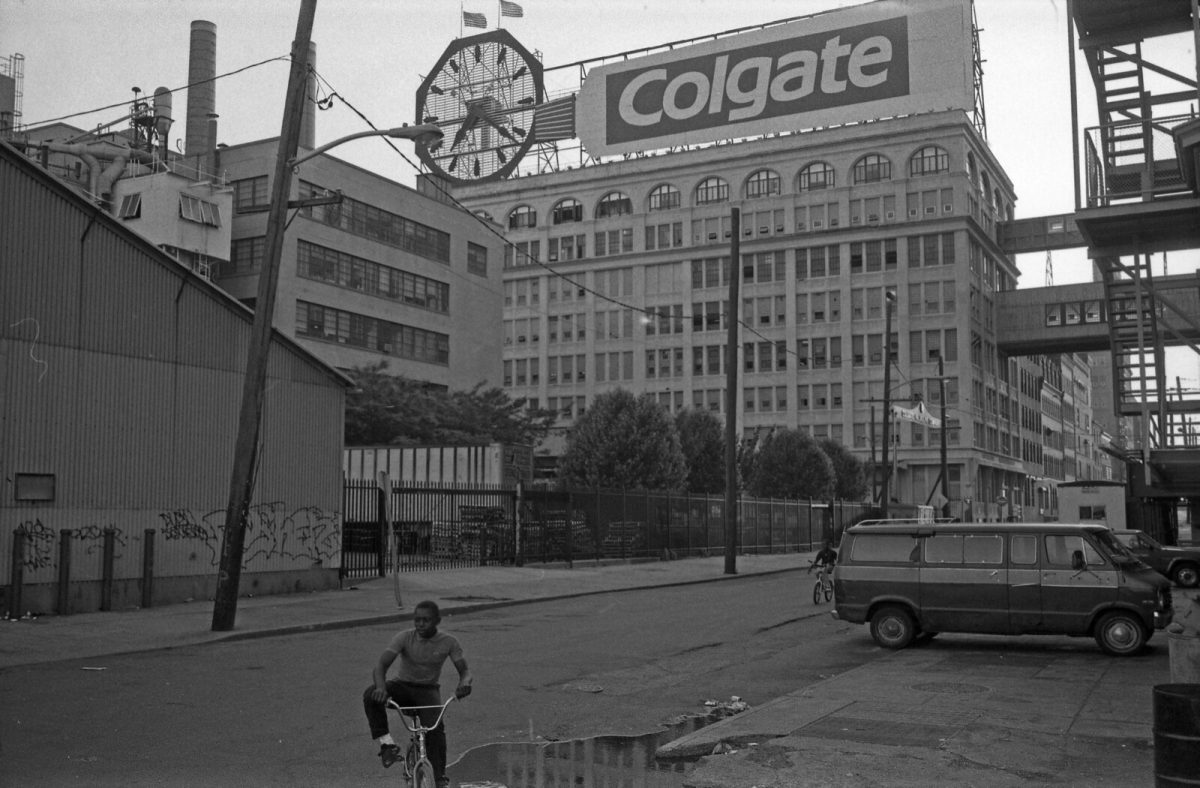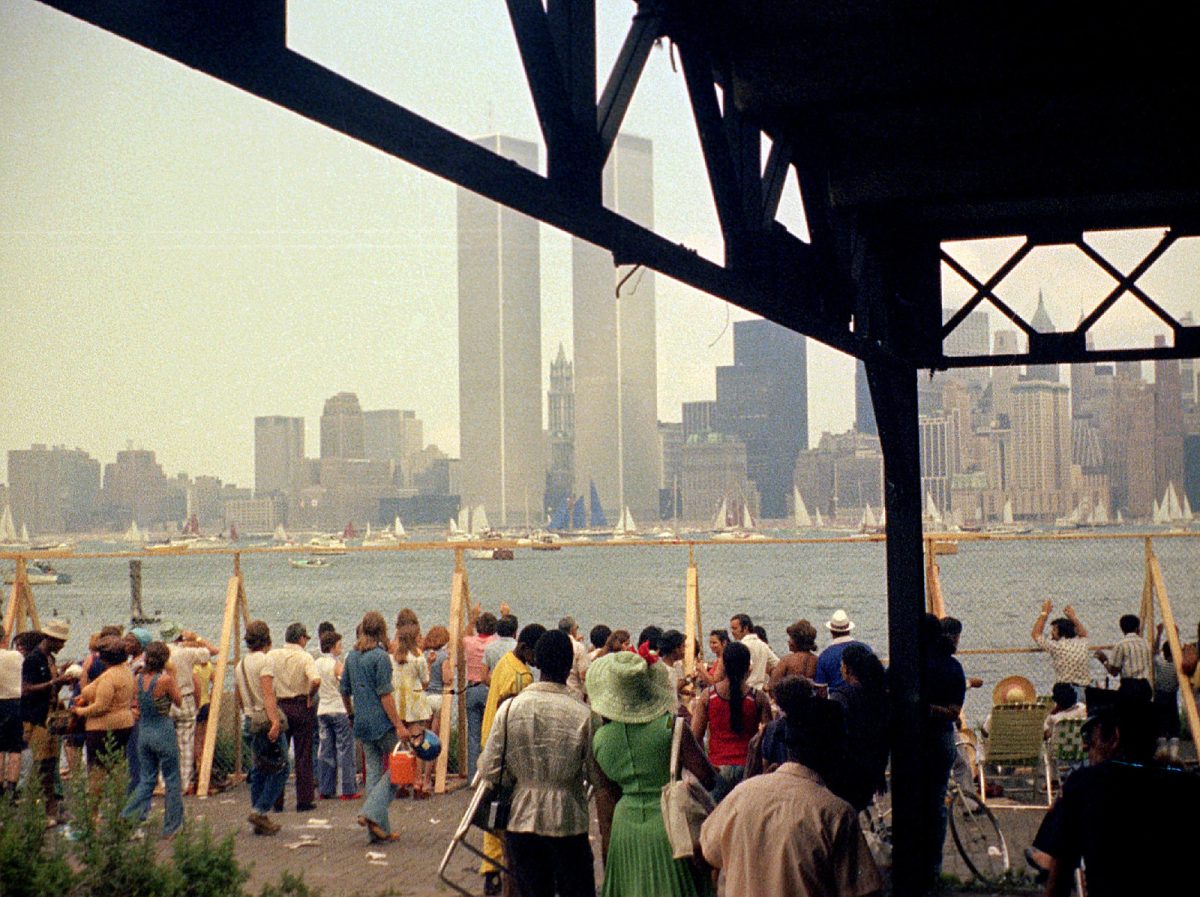 Bicentennial Tall Ships during Opsail (Operation Sail) from the abandoned Central Railroad of NJ in Jersey City. World Trade Center hovers over the scene. July 4 1976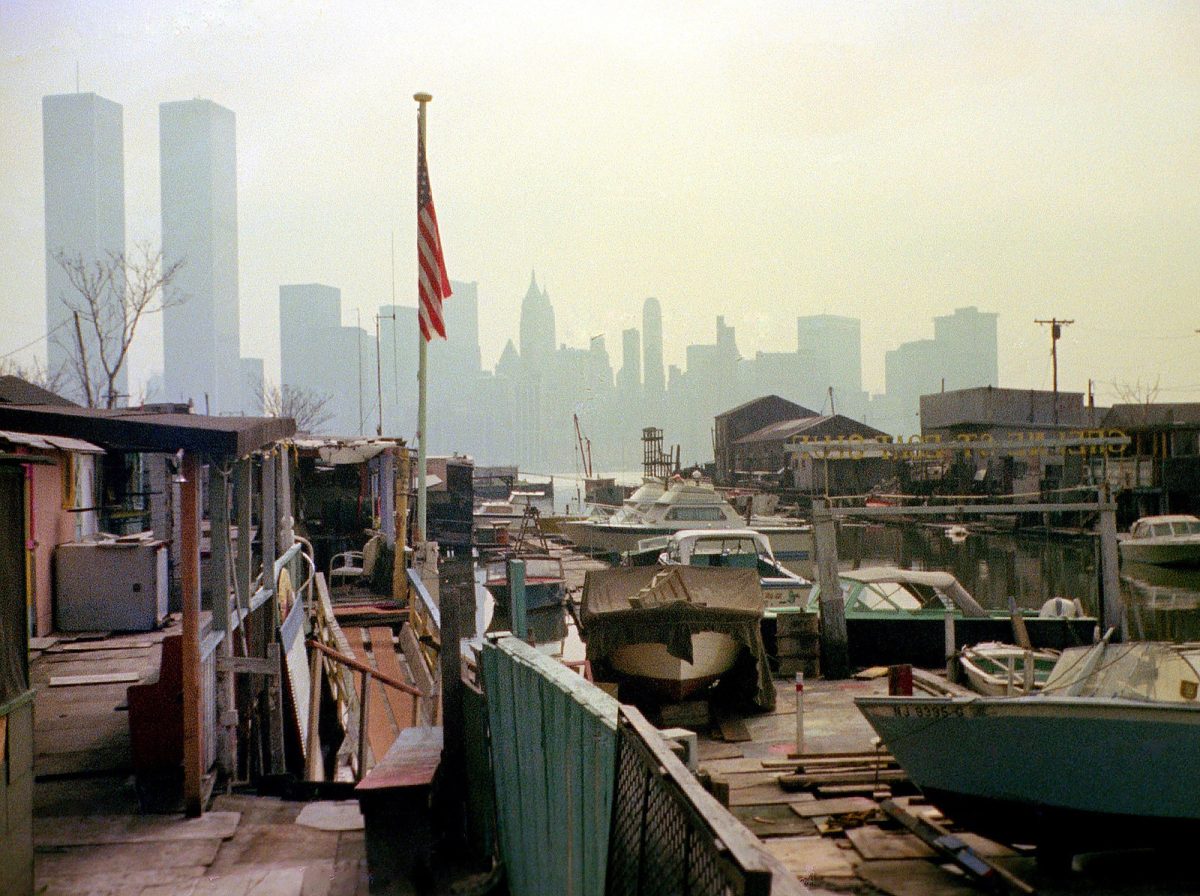 The ramshackle Greene Street Boat Club in Jersey City with the Lower Manhattan skyline and the World Trade Center in the distance. March 1975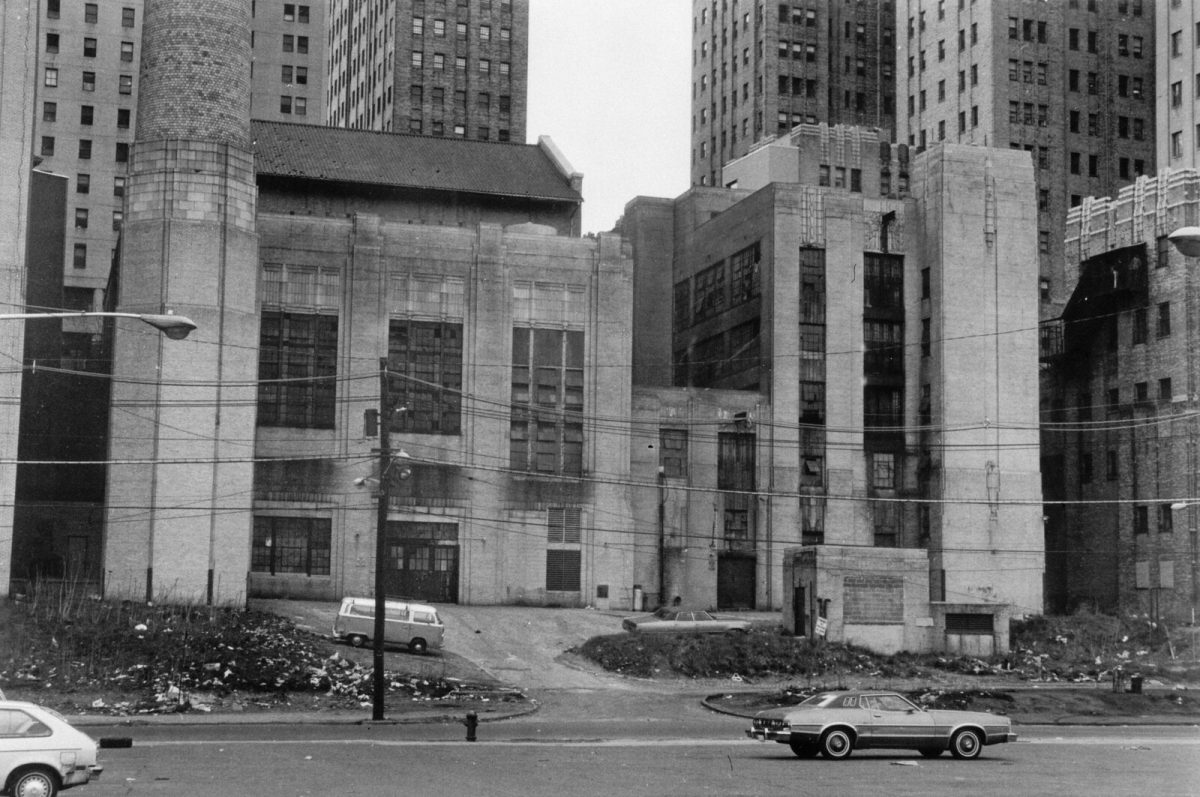 Jersey City Medical Center and its Powerhouse. Abandoned, littered and in ruins. 1977.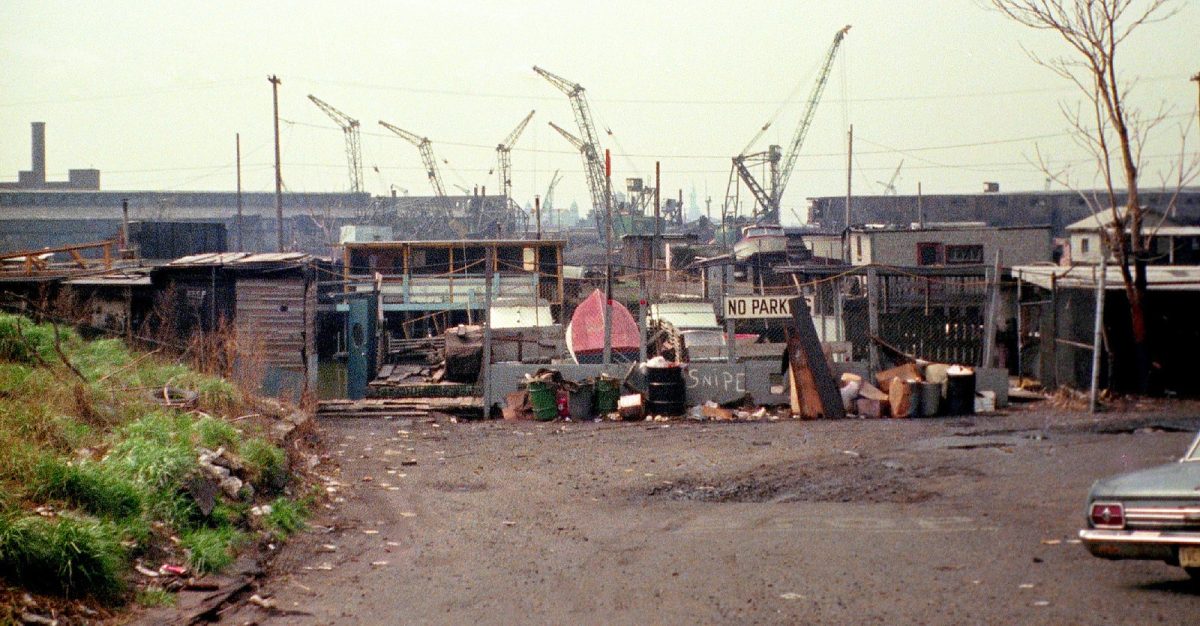 The abject no-man's land at the end of Greene Street looking south to the Morris Canal, The Statue of Liberty and Ellis Island. Shacks from the Greene Street Boat Club in the foreground. Jersey City. March 1975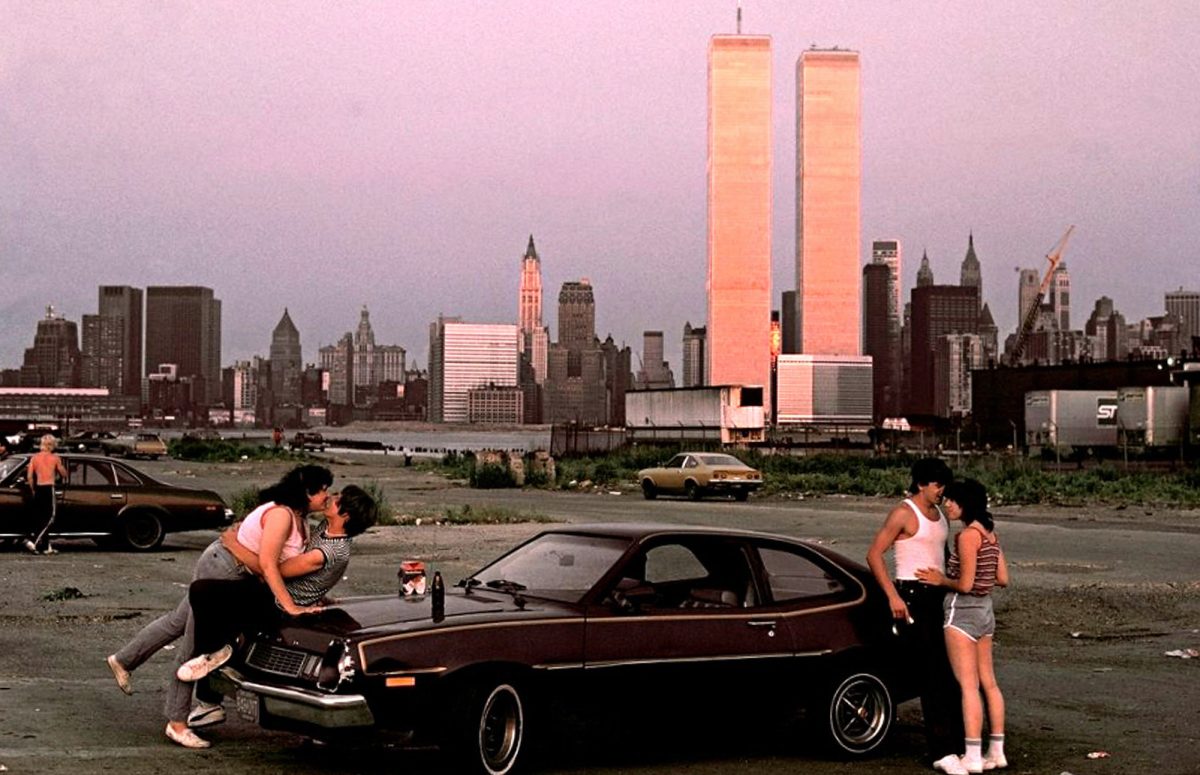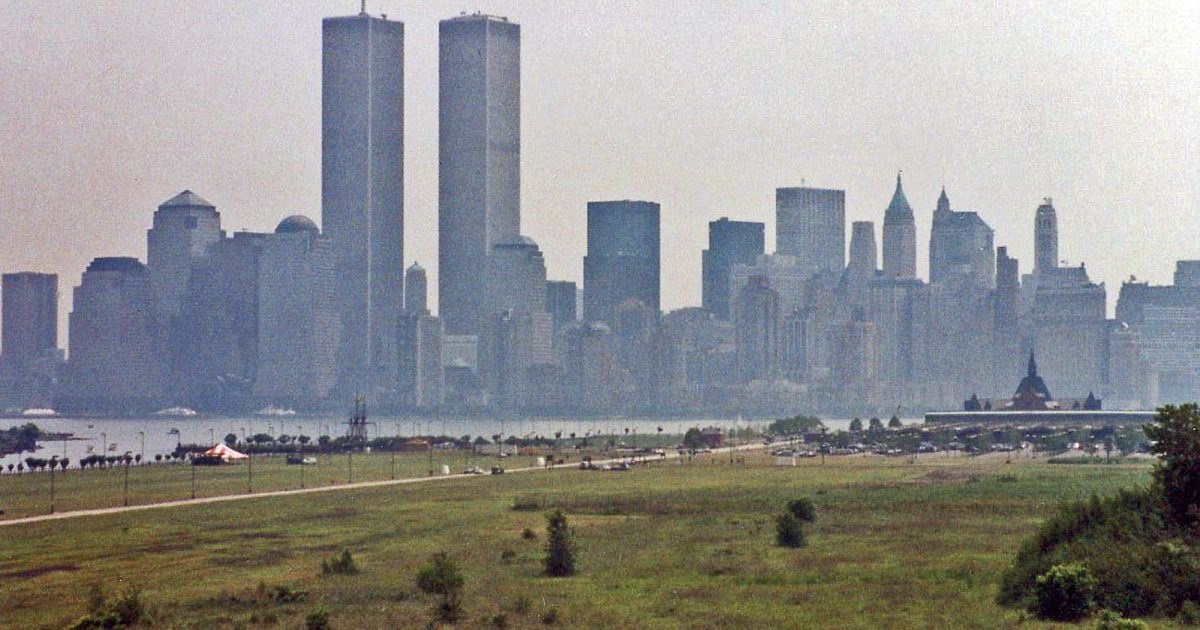 Jersey City. Aug 1979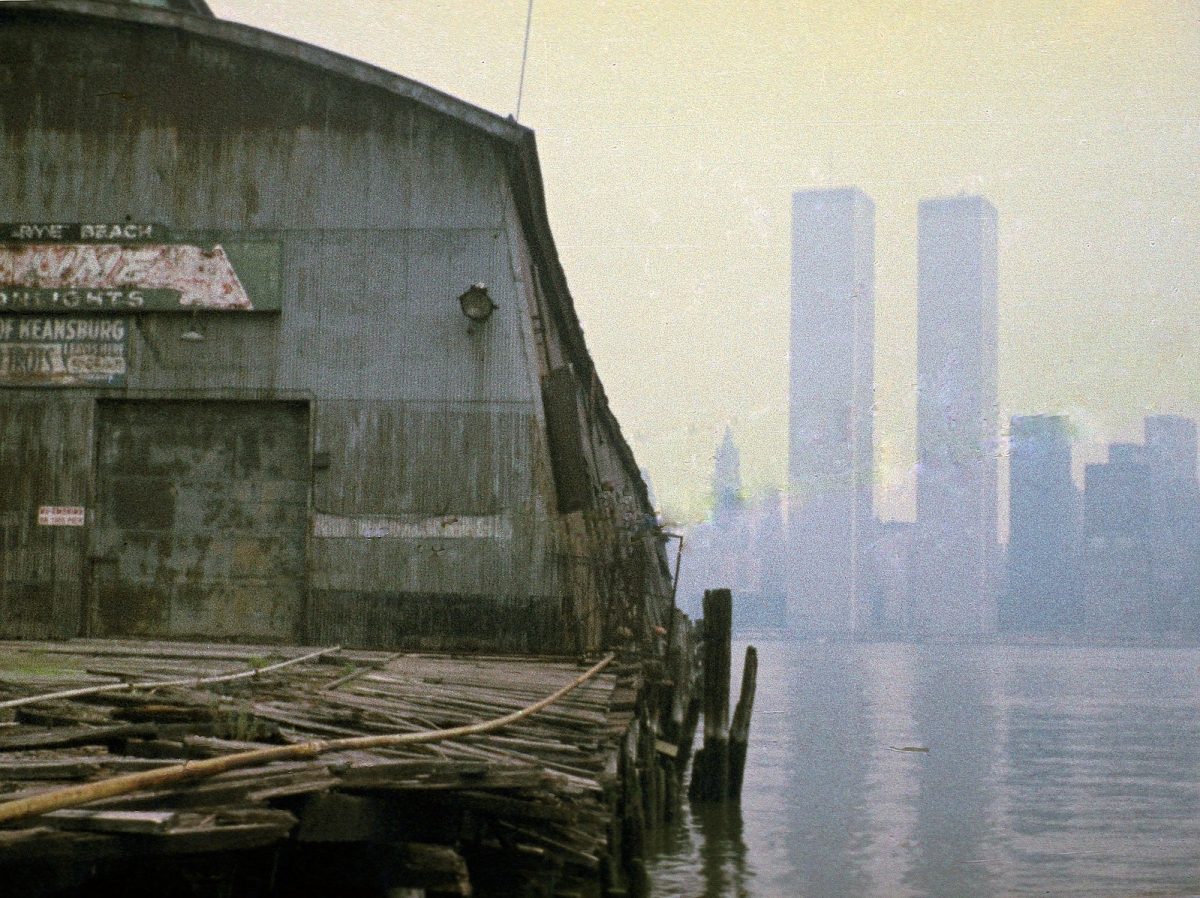 Jersey City. March 1975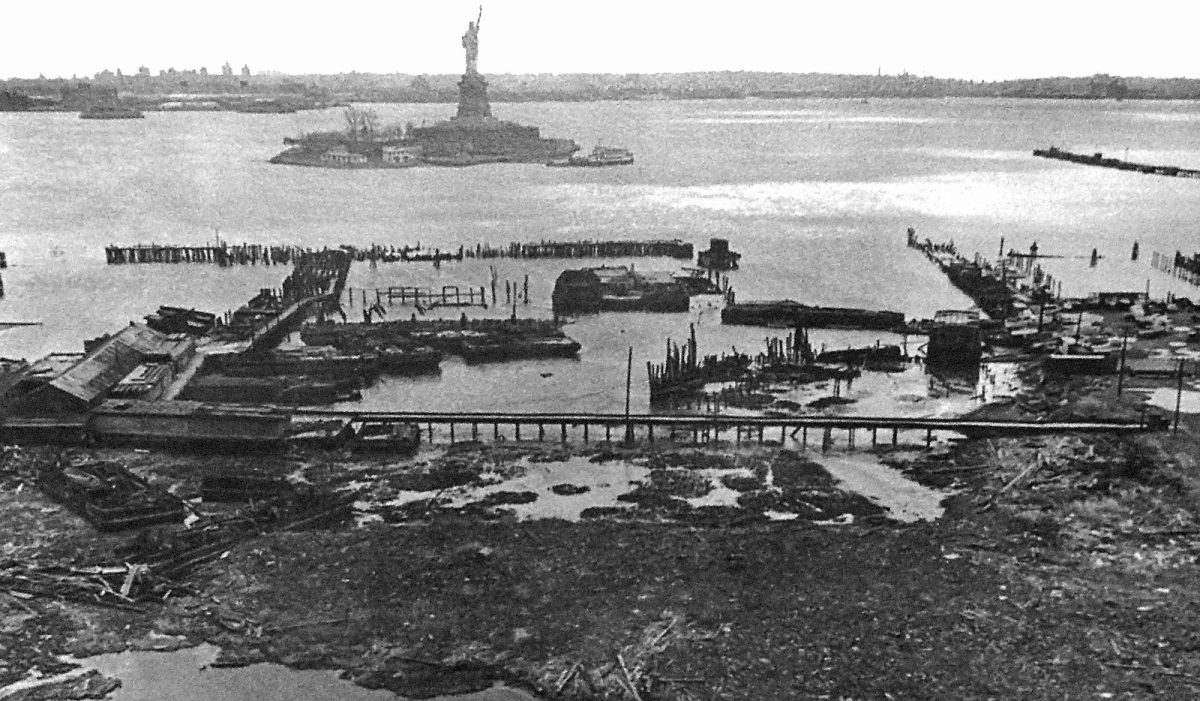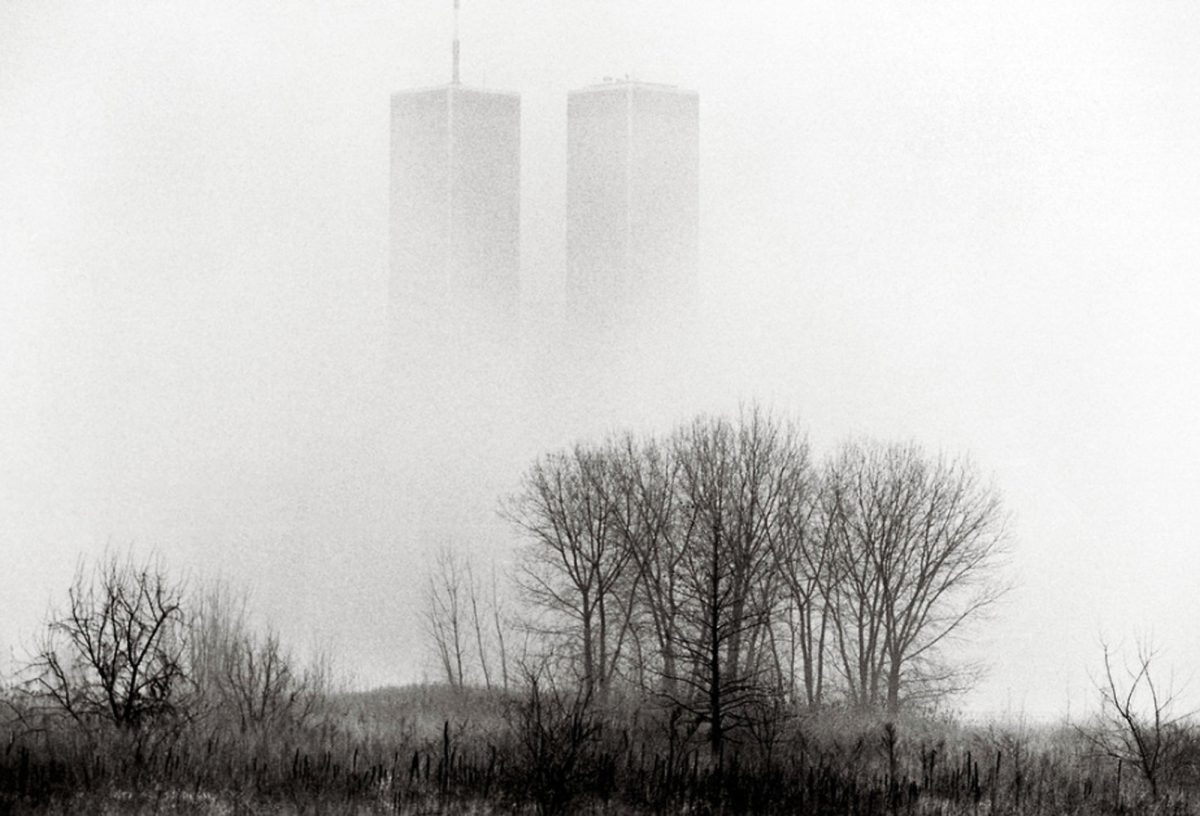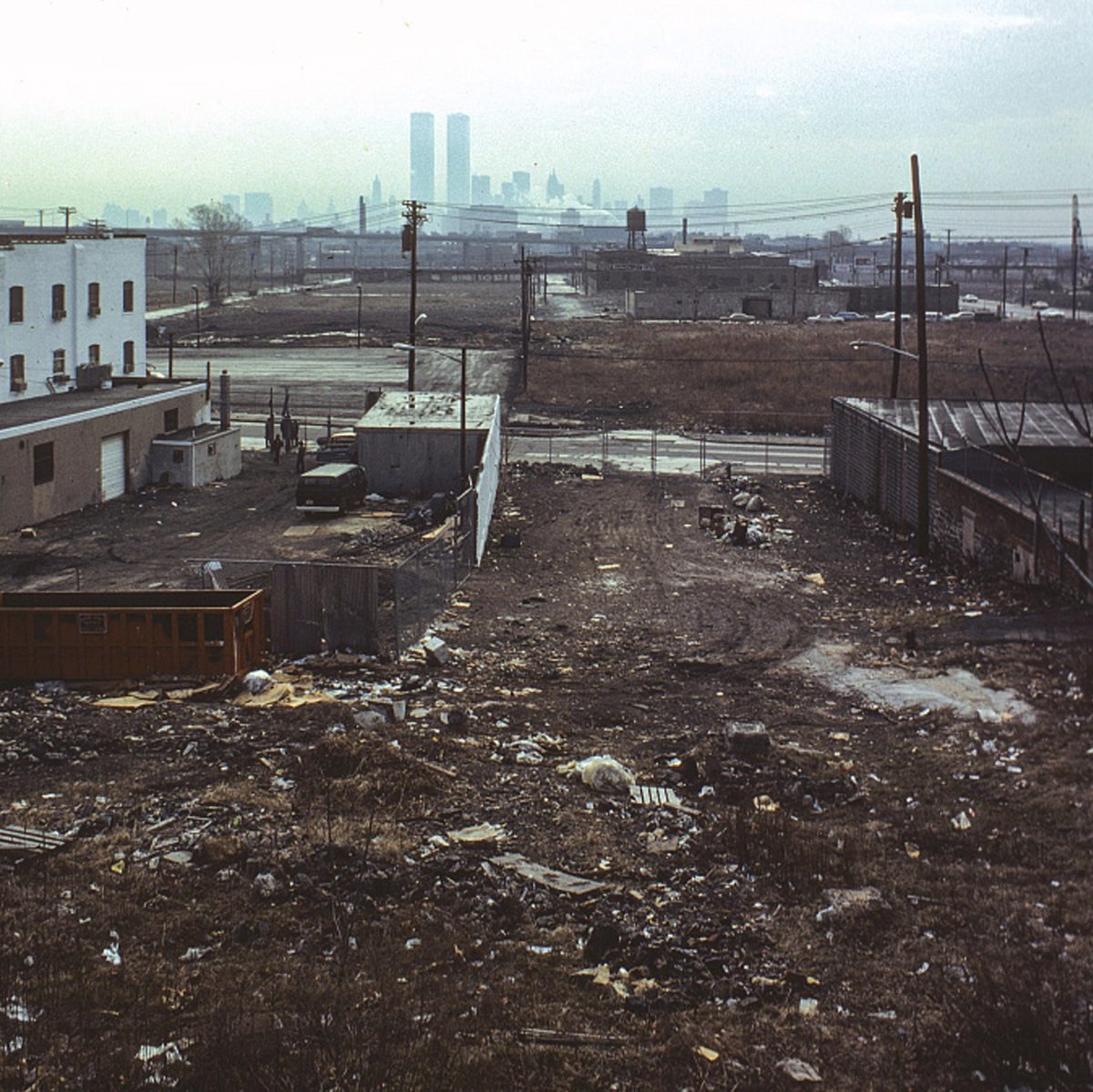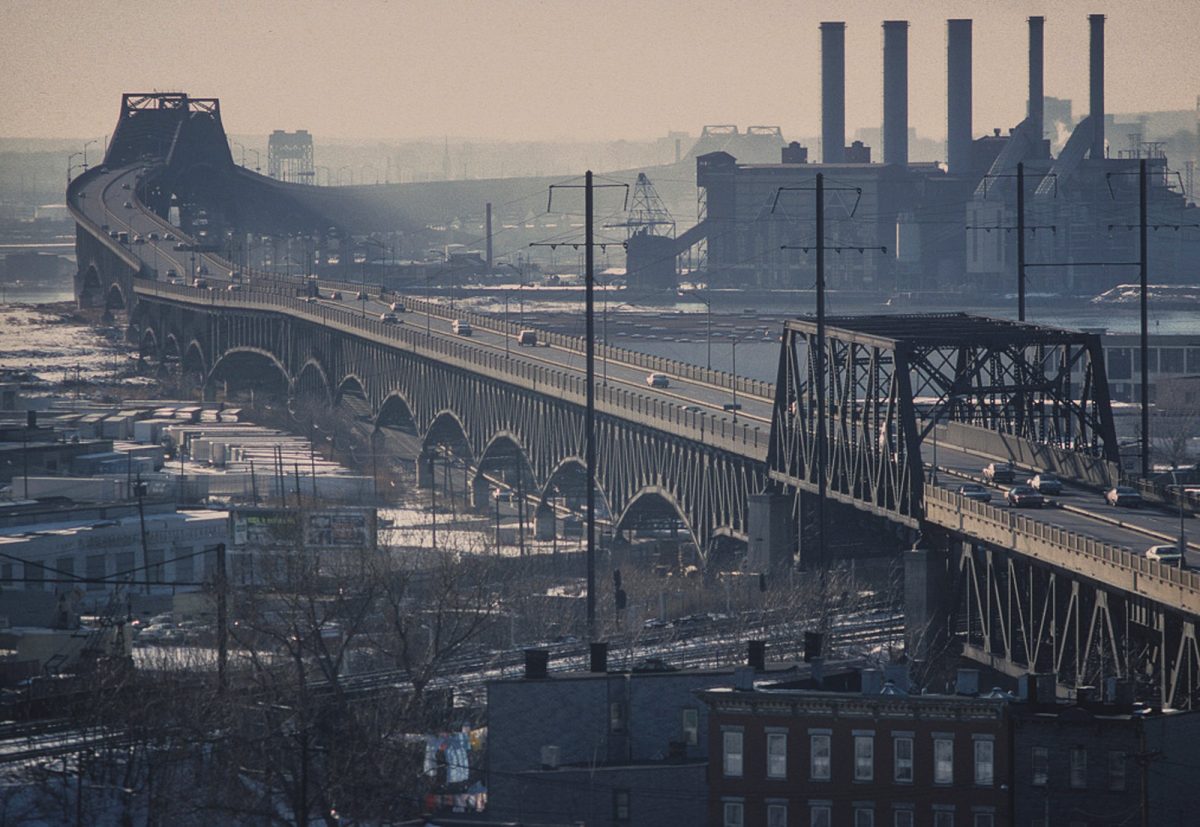 he Pulaski Skyway with 1970s cars on a typically smoggy day. The Kearny Generation Station from 1925 was still in use and burning coal. Jersey City. Nov 1977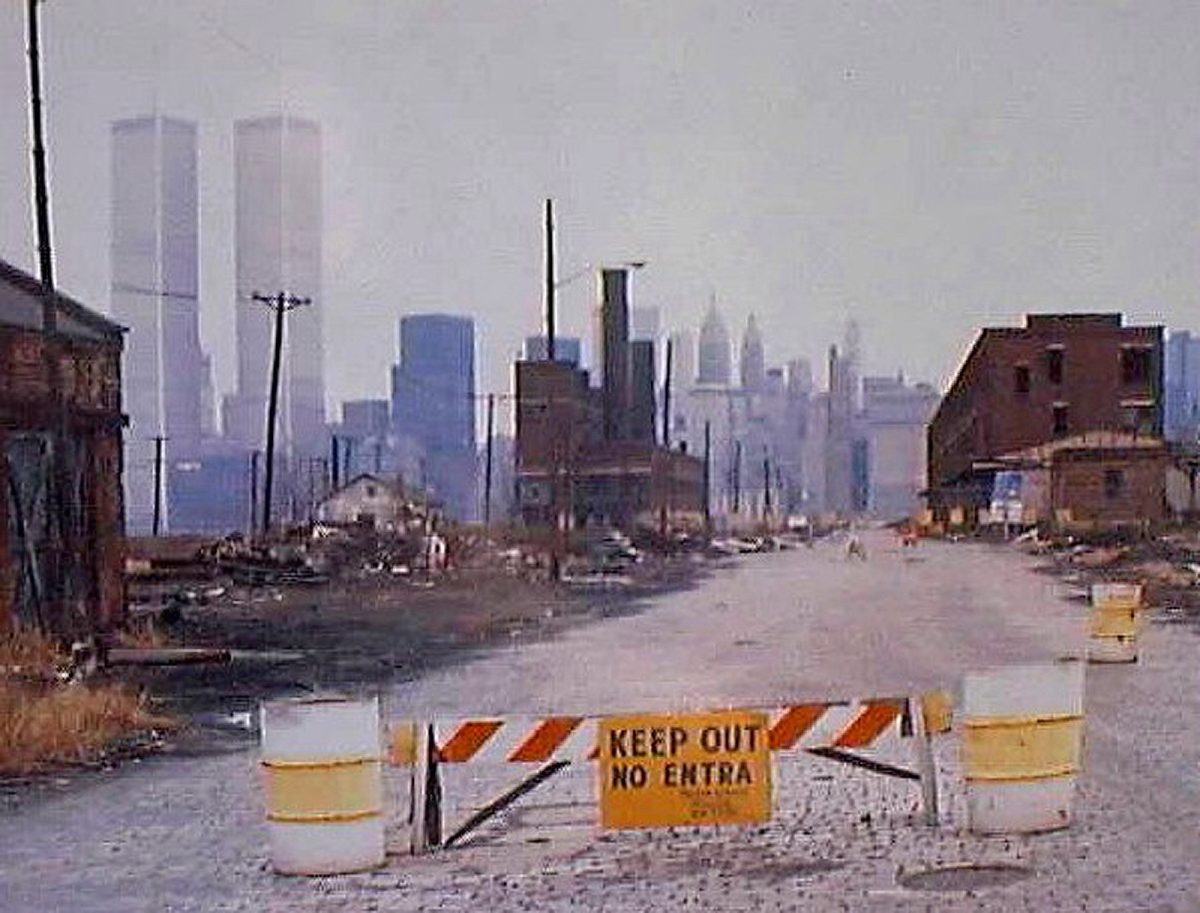 The World Trade Center and Lower Manhattan hover across the Hudson. Jersey City. March 1976.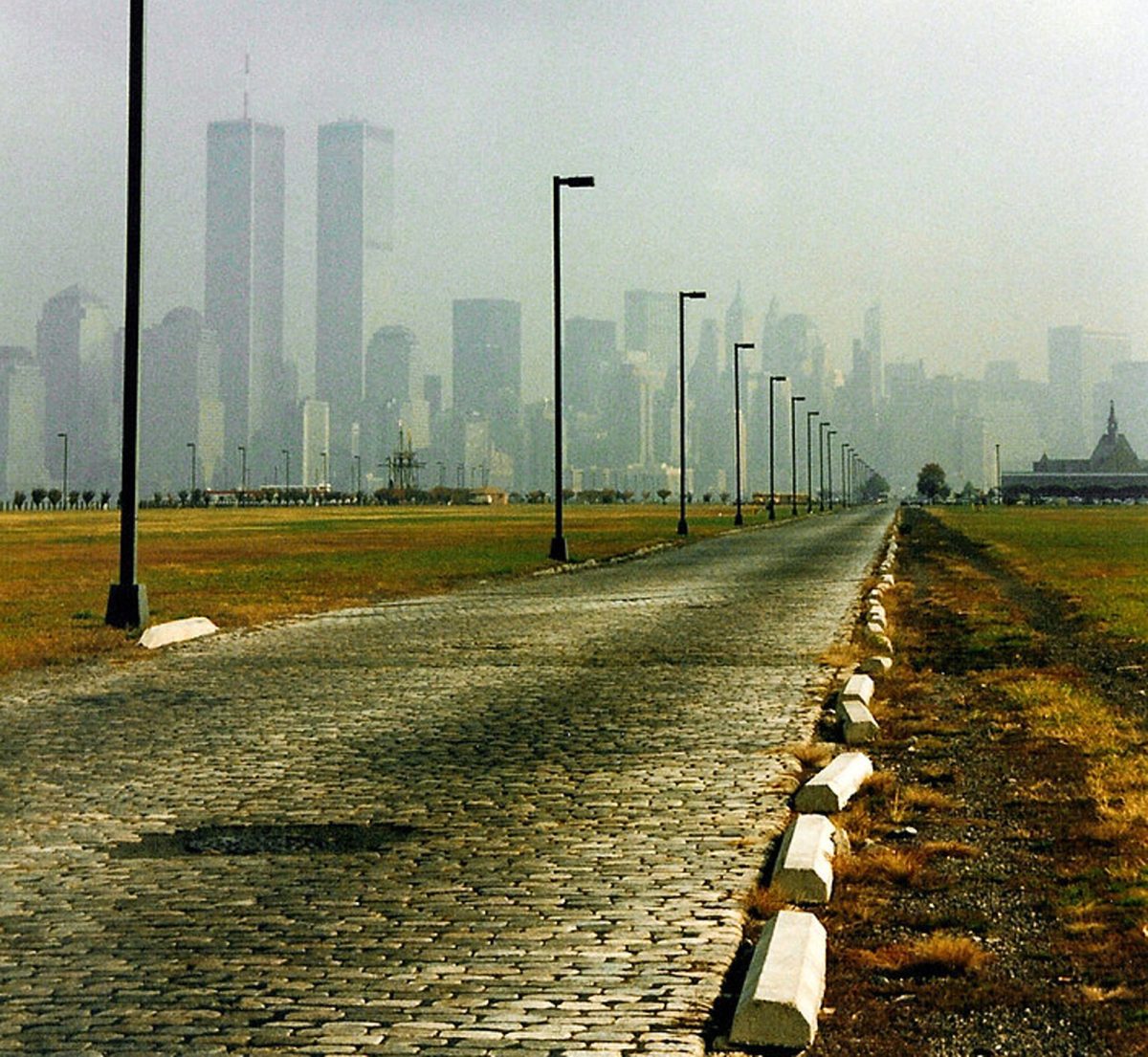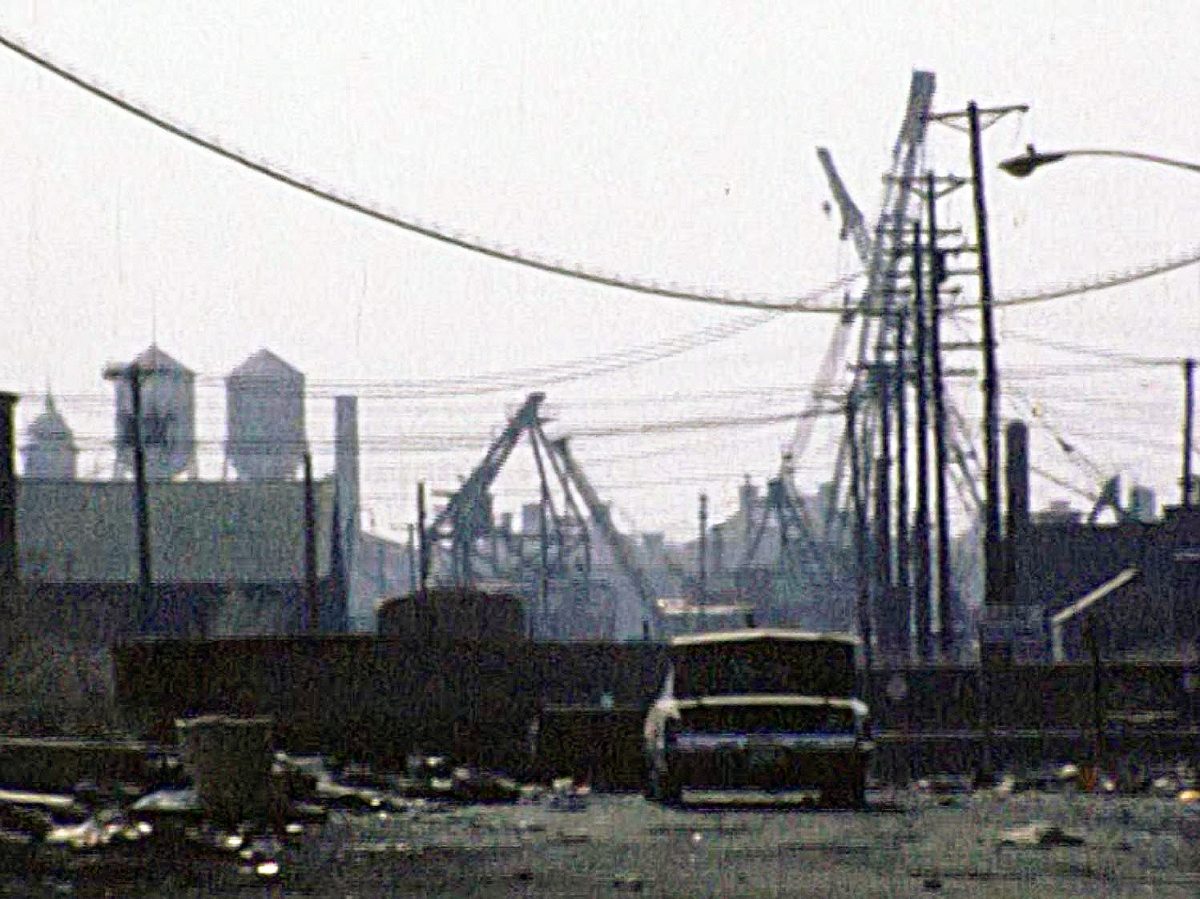 Two water towers on top of Ellis Island. Trash and a stripped abandoned car by the Morris Canal small basin. Jersey City. April 1976